Six Canarian beaches lose their blue flags in the middle of summer due to deficiencies in their services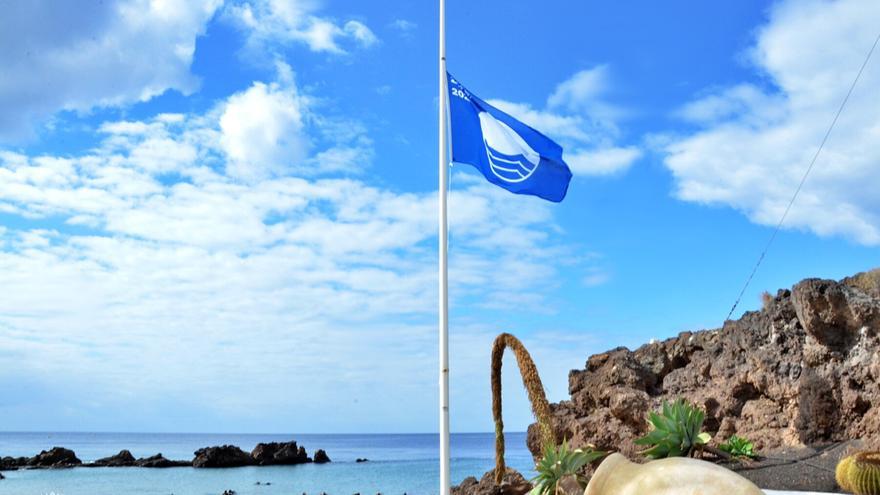 On the island of Lanzarote, the Tías City Council has had to lower the Blue Flag in the Pocillos, Matagorda and Pila de la Barrilla beaches (Playa Chica), in the tourist town of Puerto del Carmen. The audit carried out last July revealed, according to Adeac, deficiencies related to the lifeguard service and those for people with disabilities required by the Blue Flag on urban beaches.
In Gran canaria there are two beaches that have also been left without that distinction. Is about Meloneras Y San Agustin, both located in the municipality of San Bartolomé de Tirajana. The Adeac details that there are deficiencies in the benefits aimed at people with disabilities.
Finally, in TenerifeIt has been La Enramada, in the municipality of Adeje, which has had to lower its Blue Flag due to deficiencies in relation to the lifeguard service and activities incompatible with the bathroom.
For now, in all Spain there are seven beaches in this situation. In addition to the six Canaries, Las Dunas, in Palos de la Frontera (Huelva), due to deficiencies in life-saving services and for people with disabilities.
In statements this Friday to THE PROVINCE, Pérez Montero, has specified that each year to award the Blue Flag, both the national jury, which meets in February, and the international, in April, "take into account the information provided by municipalities in November and the inspection of the previous summer ". The verdict is released in May of each year and "blue flags are awarded before the start of summer based on the previous summer season and Subsequently, the imperative requirements necessary to maintain the award are checked and if they are not fulfilled, the blue flag is withdrawn ", indicated the director of the program, to which the municipalities present their candidacy voluntarily every November.
"We do not like to remove the flag and with the information from the previous year and the commitment of the city councils to improve, what we are looking for is that they stay on the beaches. Leaving a flag on a beach that does not meet the criteria discredits the Flag Azul, which is a guarantee of quality services, that if they are not given, the award must be withdrawn, "Pérez-Montero insisted.
This year, the Autonomous Community of the Canary Islands received 59 awards from the Blue Flag program for beaches and 5 for marinas.
The Blue Flag is an annual award and a certification system for environmental quality developed by the FEE (Federation of Environmental Education). In Spain, Adeac coordinates this initiative.