Six arrested for poisoning imperial eagles and royal kites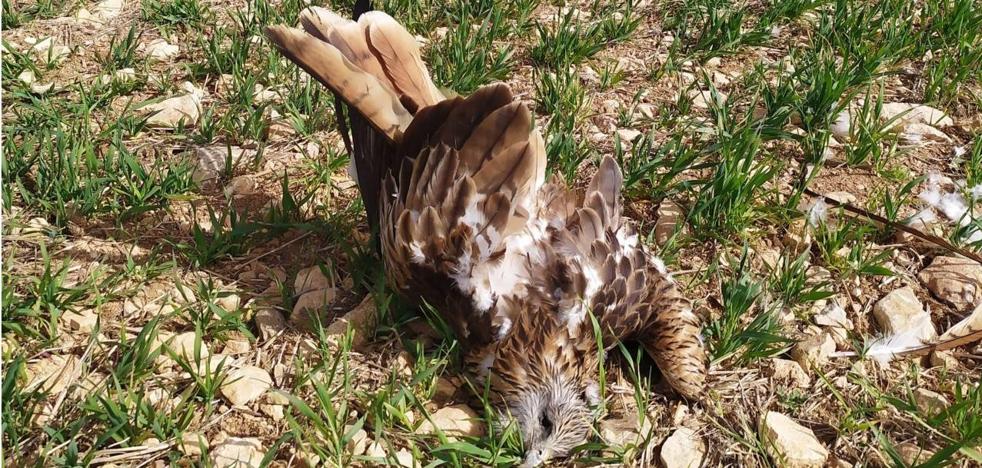 One of those arrested has already been convicted of similar acts.
The Civil Guard has arrested six people, aged between 50 and 62, for having poisoned three imperial eagles and two red kites on a farm in Villalgordo del Marquesado (Cuenca). It so happens that one of those arrested, the material author of the poisonings, served a sentence in the past for similar acts and would have incurred a breach of sentence since he could not perform functions related to hunting activity.
The investigations, which have been carried out by the Nature Protection Service (SEPRONA) of the Civil Guard and environmental agents of the Junta de Castilla-La Mancha, began last February after the GREFA (Recovery Group of Autochthonous Fauna and its Habitat) reported that the geolocation system implanted in a specimen of imperial eagle did not register movement. Environmental agents located his body in a preserve in Villalgordo del Marquesado and, after analysis, determined that he had died from ingesting baits impregnated with a phytosanitary product whose marketing has been prohibited since 2007 due to its high toxicity, being the most used as poison with hunting purposes.
Poisoned golden eagle. /

gc

A search device was then activated for more birds of prey in danger of extinction, locating the corpses of two other imperial eagles, two royal kites and a magpie, all of them within the municipality of Villalgordo del Marquesado and due to ingestion of the same poison. The investigations focused on a ranger in the area who had already been convicted of the mass death of raptors, which disqualified him from hunting or exercising any trade related to hunting activity.
Finally, it has been shown that he was the material author of these latest deaths, which is why he has been arrested along with five other tenants of hunting estates and hunters for a crime against flora and fauna and another of illicit association. In addition, the guard is charged with another crime of breaking his sentence. All have passed to the disposition of the Court of Instruction number 2 of Tarancón (Cuenca).