SISEA Project: Bringing Big Data to Small Businesses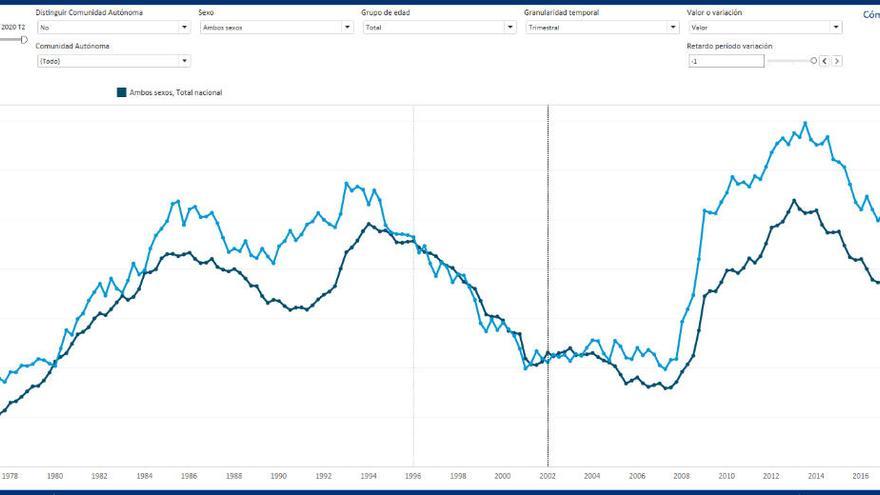 The CEOE-Tenerife and the Government of the Canary Islands make available to the general public, ftotally free, interactive and cloud-based form, the new business intelligence tool (Business intelligence in slang) called SISEA, acronym for Synthesis of Socioeconomic Indicators for the Entrepreneurship and Self-Employed of the Canary Islands.
Through the CEOE-Tenerife website (https://ceoe-tenerife.com/sisea/), the user can access a dashboard (dashboard) fully interactive and configurable, comprising more than 80 selected indicators grouped into 9 major categories, covering such broad aspects as macroeconomics, with variables such as the Gross Domestic Product (GDP) or the Consumer Price Index (CPI), or as specific as the service sector, displaying statistics on the profitability of the hotel sector (RevPAR), the Service Sector Activity Indicator ( IASS) or the survey of tourist movements on borders (Frontur), without forgetting a specific category for the labor market, whose evolution is proving so relevant as a result of the COVID-19 crisis that is going through the archipelago, showing information on the evolution of the registered unemployment or the exploitation of the most recent Active Population Survey (EPA), among others.
The tool, based on open data and Big data, is mainly focused on SMEs and freelancers who seek to reorient their decision making based on data (data-driven), in a context of great uncertainty such as the current one, but whose level of digital maturity today does not allow it.