Sira, Luis Enrique's daughter, remembers her sister: "My little angel"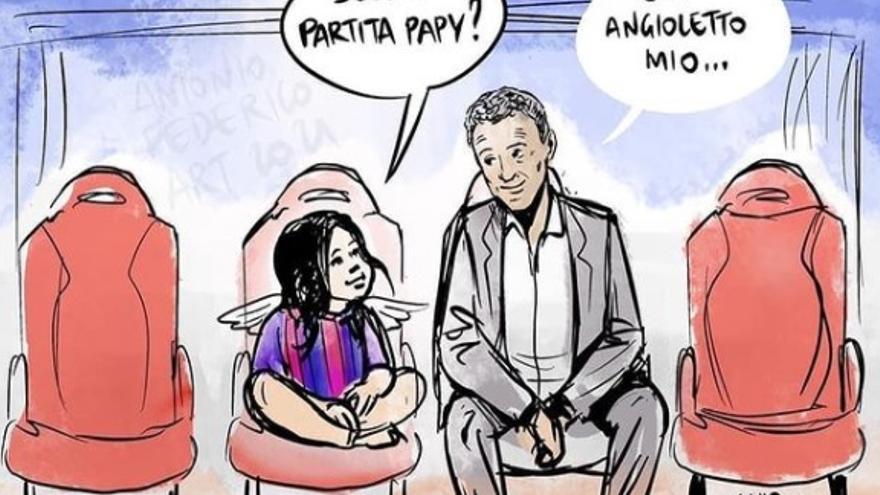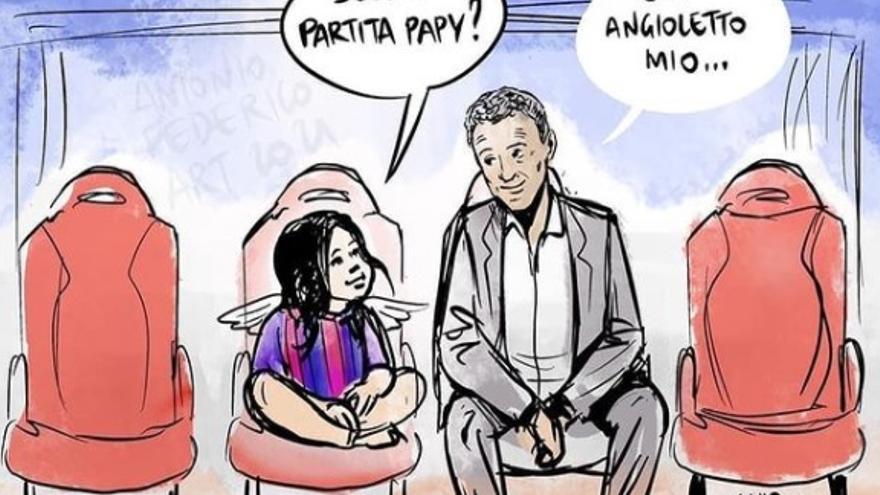 The Spanish coach, Luis Enrique, has had significant support wherever he traveled in this European Championship. Sira Martinez, his daughter, has accompanied him to Seville, Copenhagen, Saint Petersburg and London for La Roja matches.
After the last one at Wembley against Italy, Sira, very active in networks, has shared on his Instagram an emotional cartoon in Italian in which the coach appears on a bench with his deceased daughter. "Good game daddy? "Yes … My little angel …", answers Luis Enrique. Along with her, a message from Sira herself: "We miss you."
Due to the tragic news of his young daughter, Luis Enrique left the national team in 2019 for a time until his return has led the national team to the semifinals of the Eurocup showing a very good image, falling in the penalty shootout against Italy.
The vignette, in this case, is the work of Antonio Federico Art, an Italian illustrator, who posted the illustration on his profile with another emotional message.
"This is dedicated to Luis Enrique"
The coach of Spain congratulated our team very sportingly, trusting that they will cheer us on in the final.
But soccer games are just a game, real life is serious and he knows it well. His little daughter Xana was taken from him when he was only 9 years old because of a cursed cancer. There are so many photos of him and his beautiful happy girl, a fantastic father, a tried man but who had the courage to get up again with commitment and strength.