Singles' Day tests China's recovery in consumption after coronavirus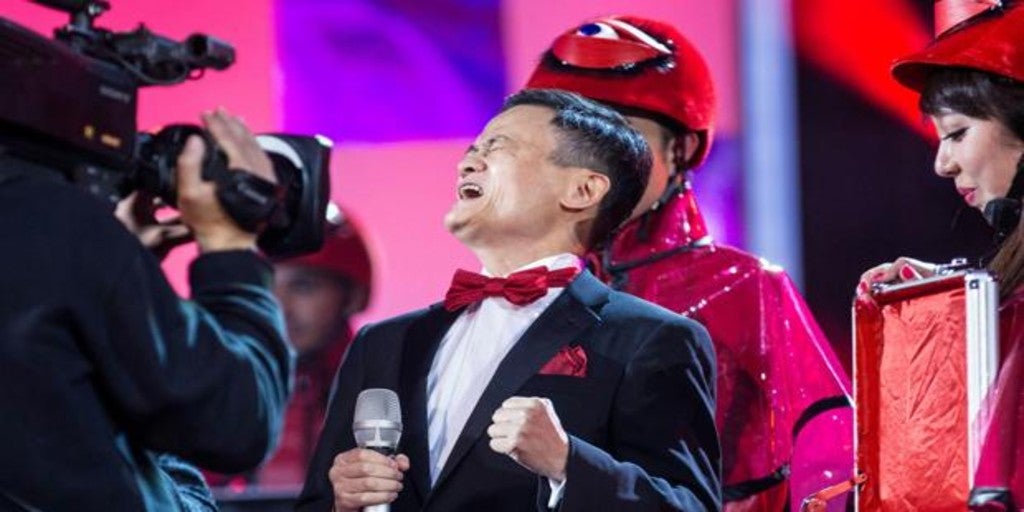 Correspondent in Beijing
Updated:
save

November 11 has arrived and, as every year, the Chinese celebrate Singles Day with the largest day of online shopping in the world. In addition to an unparalleled consumer orgy, this year's edition takes place amid the coronavirus pandemic that continues to plague the planet and sink the global economy. With the coronavirus already controlled in China, the country where it broke out in January in the city of Wuhan, on Singles Day tests recovery consumption within its return to normality.
To do this, Chinese internet sales giants, such as Alibaba and JD.com, have thrown the house out the window with an avalanche of offers and promotions with the aim of breaking last year's record. Only Alibaba, the firm founded by tycoon Jack Ma, billed 268.4 billion yuan (about 35,000 million euros), double that of other similar days of discounts such as "Black Friday" or "Cyber ​​Monday" together.
After breaking records in each edition, this year the challenge is to check the consumer appetite of the Chinese in the post-Covid 19 era. Despite China's recovery after the collapse of the economy in the first quarter, private consumption is the variable that is taking more effort to overcome due to the uncertainty generated by the coronavirus. This is demonstrated by the poor rise in inflation in October, the lowest since October 2009 with only 0.5% year-on-year, and lame figures for retail sales compared to other macroeconomic indicators. In order to clear these ghosts, Alibaba offers more than two million products with succulent discounts, twice the number last year. In addition to JD.com, its main competitor, other companies take advantage of Singles Day to launch their own bargains. For more than a month, announcements of offers have been happening everywhere and even the Communist Party regime has promoted the promotion of Singles Day to demonstrate its success in the economic recovery after the epidemic.
In a ceremony smaller and with less luster than other years due to coronavirus restrictions, Alibaba launched this marathon shopping day at midnight from its headquarters in the city of Hangzhou. In what is now a tradition for Chinese consumerism, the numbers on the revenue meter began to move frantically after the countdown. According to Reuters reports, within half an hour, sales for the value of 372.3 billion yuan (47,690 million euros) and the rhythm of orders marked a record of 583,000 per second.
But, this year, the company will "make up" its figures and will not announce the total sales volume reached only in the 24 hours of this Wednesday, but from November 1, when there was another day of discounts that lasted until day 3 In this way, Alibaba tries to make up for the fiasco that last week caused the suspension of the IPO of its financial arm, Grupo Ant, which was going to be the largest in history. Instead of raising $ 39.67 billion (€ 33.994 million), as planned, Alibaba ended up losing $ 76 billion (64,264 million euros) of market value due to the fall of its shares due to the surprising suspension at the last minute for not complying with the new regulations required by the authorities.
Taking advantage of the fact that November 11 is the date with the most ones on the calendar, Alibaba invented this day in 2009 in response to Valentine's Day, so that singles would cure their lack of love by compulsively shopping online. Since then, it has become a phenomenon that sums up China's economic and social evolution. With a middle class of 300 million people and 800 million Internet users, China leads global internet sales, carried out mainly with the mobile and through its popular Alipay application. Relying on the abundance of cheap items made in this country, e-commerce platforms have proliferated, employing legions of pieceworkers. On this day alone, China sells well more than many multinationals invoice in a year or the Gross Domestic Product (GDP) of a hundred countries.
If in 2009 only 27 companies participated, which invoiced 52 million yuan (6.6 million euros) offering discounts of 50% and free shipping, last year more than 200,000 brands from 78 countries did, including Spain. With two million items on Alibaba platforms, such as Tmall, Taobao and AliExpress abroad, companies and private sellers have been announcing discounts since last month so that the 600 million customers that congregate on these portals place their orders.
Although this year's Alibaba gala could not have international stars due to the pandemic, Kate Perry sang online to kick off a new Singles Day. If last year the star sales were of cosmetics, for this one they are expected to be of health products and luxury goods, since the Chinese cannot go abroad to buy their favorite brands. Marked by the coronavirus, on Singles' Day he also puts on the mask.