Singer Tony Bennett reveals he has Alzheimer's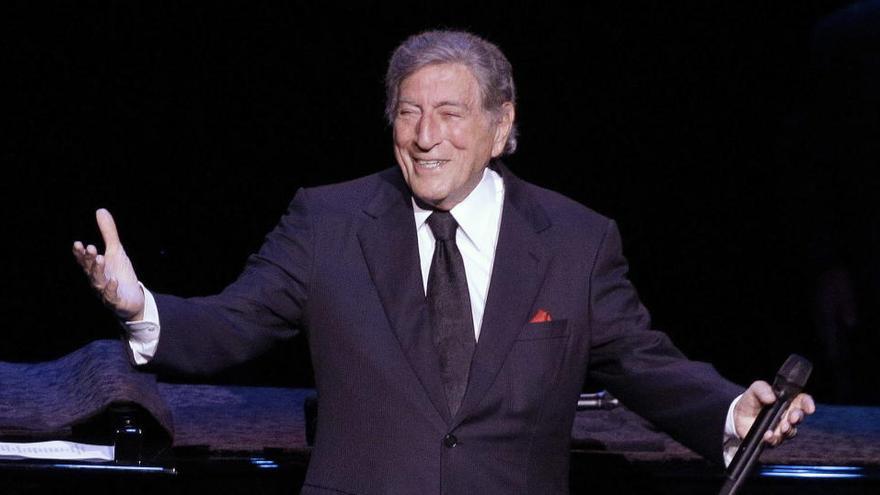 American singer Tony bennett revealed this Monday that was diagnosed with Alzheimer's disease in 2016 and that the disease is progressing, though has no common symptoms such as disorientation or episodes of terror.
Bennett, 94, stars in a report in the magazine of the American Association of Retired People (AARP) in which his family and doctors explain how he is stimulating your brain through musical performance, the Mediterranean diet and exercise.
His wife, Susan, told the magazine that the legendary jazz singer began to show signs of decline two years later.s of the diagnosis, while burning a disc with Lady Gaga It will go on sale this spring and could be the last of its run.
It is a second part of his work 'Cheek to cheek'from 2014 and was recorded between 2018 and early 2020, when Bennett gave his last concert before Covid-19 arrived, at the Count Basie Center for the Arts in Red Bank, New Jersey.
"He's doing a lot of things, at 94, that a lot of people without dementia can't do. It really is the symbol of hope for someone with a cognitive illness, "said Gayatri Devi, her neurologist.
Devi encouraged Bennett's relatives to continue singing and performing for as long as possible until the coronavirus pandemic hit, which brought an inevitable slowdown: "It kept him in place and also stimulated his brain in an important way," he said.
The doctor highlighted the negative effect of isolation on cognitive ability and the inability to perform therapeutic activities for many patients during the crisis, so in Bennett's case he recommended that he continue rehearsing with his pianist twice a week.
"The powerful feelings released by music can connect listeners to their deep emotional memories, even those inaccessible to the conscious mind," the article notes.
The report details how Bennett reconnects with those memories in an essay, interpreting hits like 'Boulevard of Broken Dreams' (1950) or 'Fly Me To The Moon' (1965), before which his wife assures that singing "has saved his life many times".
"I miss many things about him. Because he is not the old Tony. But when he sings, he is the old Tony," she declared.