Sinfonietta Cracovia stars in the opening concert of the 16th Fimucité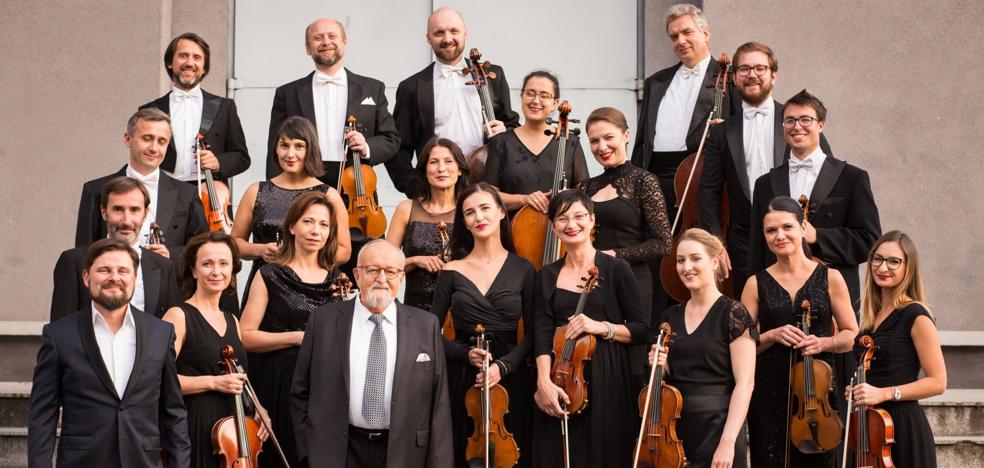 The Polish ensemble will play pieces by Wojciech Kilar, Philip Glass and Diego Navarro, on September 16, at the Teatro Leal in La Laguna
The Tenerife International Film Music Festival (Fimucité) will open its
16th edition with a concert by the prestigious Sinfonietta Krakow chamber orchestra, which is part of its international tour 'Kilar 90', where the
publishing imprint PWM Edition is the main collaborator.
The
Leal Theater of La Laguna will host the opening concert '
Kilar-Glass-Navarro', in which you can enjoy, under the direction of
Katarzyna Tomala-Jedynakof compositions by the Polish author
Wojciech Kilar, responsible for 'Bram Stoker's Dracula', on the 90th anniversary of his birth; and the American
Philip Glassnominated for three Oscars for the music of 'Diario de un scandal', 'Las Horas' and 'Kundun'.
Furthermore, as it was his first visit to the Canary Islands, the Sinfonietta wanted to include creations from the
composer and conductor Diego Navarrodirector of Fimucité.
'Kilar - Glass - Navarro' is a project co-financed by the
culture Ministry Y
National Heritage of the Republic of Poland and the Adam Mickiewicz Institutein co-production with Fimucité.
It is the first time that a film music festival has a non-resident international orchestra, a milestone achieved thanks to the solid relations between Fimucité and the
Krakow Film Music Festival (FMF).
Combining the precision and flexibility of a chamber orchestra with successful performances of symphonic works, the Sinfonietta Krakow is particularly noted for its performances of contemporary music.
His concert in Tenerife will present a unique mix of the musical universes of Kilar and Glass, exemplary examples of composers who maintained their creative integrity whether writing symphonies or soundtracks, masses or concerts. Feature will cover Wojciech Kilar scores for the films
'Bram Stoker's Dracula', 'Portrait of a Lady', 'The Ninth Gate' and 'Orawa'; and Phiip Glass parts for
'The Hours' and 'Dracula' by Todd Browning.