Simón Casas announces that José Tomás will handle two mixed races in Nimes | Culture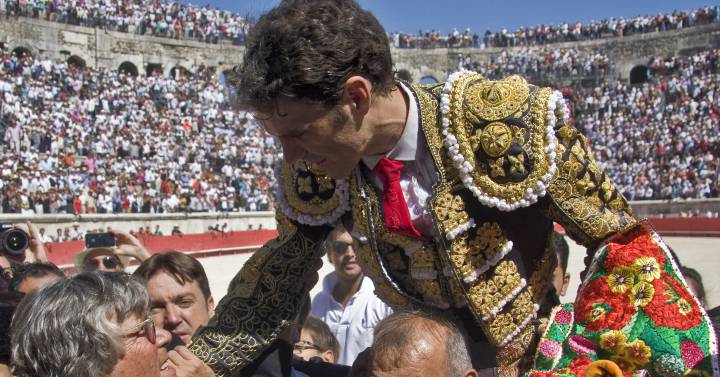 The bullfighting businessman Simón Casas has hired the right-handed José Tomás to fight two mixed runs in the Nimes bullfighting season in 2020, the year in which he celebrates the 25th anniversary of his alternative, as just announced in a statement.
Tomás will be announced at the Pentecost fair, on the morning of Sunday, May 31, in which he will fight four bulls from different cattle ranches and will share a bill with the rejoneador Pablo Hermoso de Mendoza.
Subsequently, he will return to the French city at the Vendimia fair, on Sunday, September 20, to face four bulls from various cattle ranks, together with the local rejoneadora Lea Vicens.
Galapagar's right-hander was already in Nimes on September 16, 2012, when he locked himself with six bulls, cut eleven ears and one tail and achieved unprecedented success.
The last time that Tomás was announced in Spain was on June 22, at the fair in Granada with the same format that it now does in Nimes: four bulls from different ranches and a rejoneador. Then, he dealt with cattle from Núñez de Cuvillo, El Pilar and Garcigrande, and cut six ears and a tail.