Simeone: "We know which is the way, although some still do not believe us"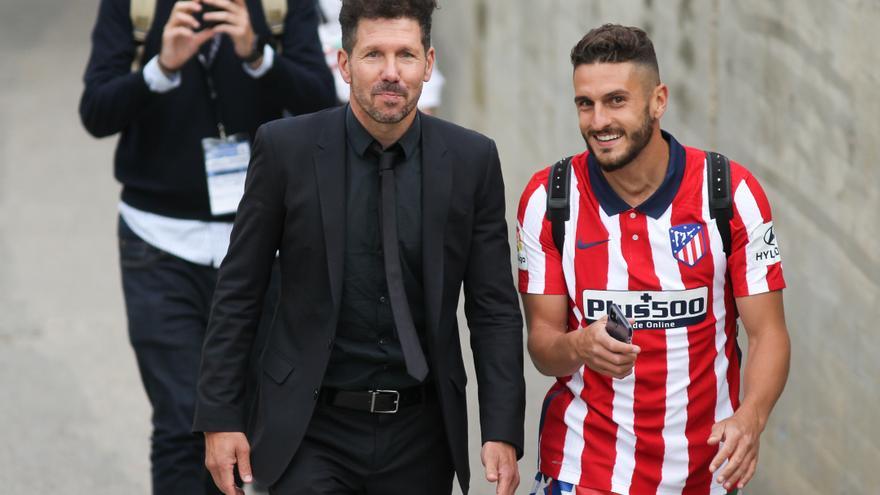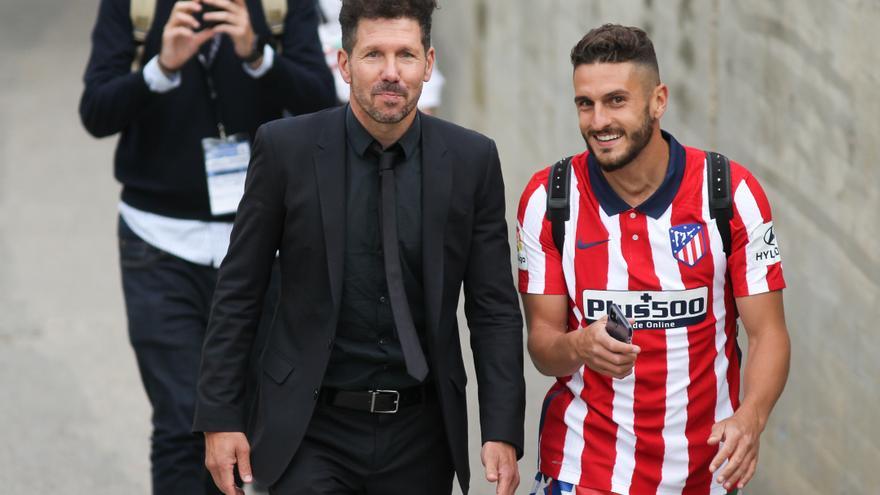 Diego Simeone, coach of the Atlético de Madrid, he insisted on the match against Betis as "key" in the final future of the title, he remarked that, "in the absence of four" days he already knew internally "that the championship was not leaving" and said that they know "which is the way, although some still" do not "believe" them.
"For me, in the match with Betis there was a click, because we came with coronavirus, with injuries, with all the problems that all the teams have had and after Betis I sensed that we were close. And when there were four dates missing, the intern knew that he was not leaving. Out there is always the possibility that it will go away. We know which is the way, although some still do not believe us, but they are the ones that make us better, "he explained in statements to Movistar.
Simeone pointed out that "no" had a bad time in Valladolid. He had a "worse" thing with Osasuna, because there was less time left. "" I understood that in the first half I know what it is like when the legs sometimes do not respond to you, when there is a scenario that seems to be there but is not there. We talked at halftime well, calm down, what we needed to improve and the second half already looked different. There was another step, another gesture, another aggressiveness and consequently it appeared Suarez at the decisive moment of the League ", he reviewed.
"Always talking about that confidence, that tranquility, that you had to play," he said of the conversation at the break of the duel at José Zorrilla, with 1-0 against. "The only way to turn this situation around was to play as you have been doing all season," he said during the interview on 'Movistar'.
"The merit is even greater because, when four or five dates were missing, there were four teams trying to find the championship. Then there were three left, it was Real Madrid and Barcelona who were chasing us and it is not easy to be chased by them, because almost they have always won. I think that elevates when I said that stage of resistance, knowing how to live with the pressure of having to win and they showed it, "he recalled.
This Sunday, as he explained, he exchanged messages "with people" who for him "was very important in this whole process" for ten years, when he arrived at the rojiblanco club, "with Gabi, Juanfran, Filipe Luis, Godín, Diego Costa …"
"They were happy. I was telling them this is just a moment, but the legacy that they left marked the path that we continue to travel so that these things continue to happen", said Simeone, who considered that this title is" to revalidate "the work that has been done" for a long time with many people. "
He also spoke about Stefan Savic, one of Atlético's leaders of the dressing room, team and title. "I feel very reflected in him, and we are completely different, but because of his personality. We had a talk among ourselves where all the footballers spoke and when I heard him speak I felt so identified in the feeling he transmitted to his teammates."
"These are important talks that make you improve and grow as a group. Savic's growth in football was fantastic. He came to win. It makes me very happy that he has achieved this success," he added.