Simeone: "The teams no longer play us as they did last season"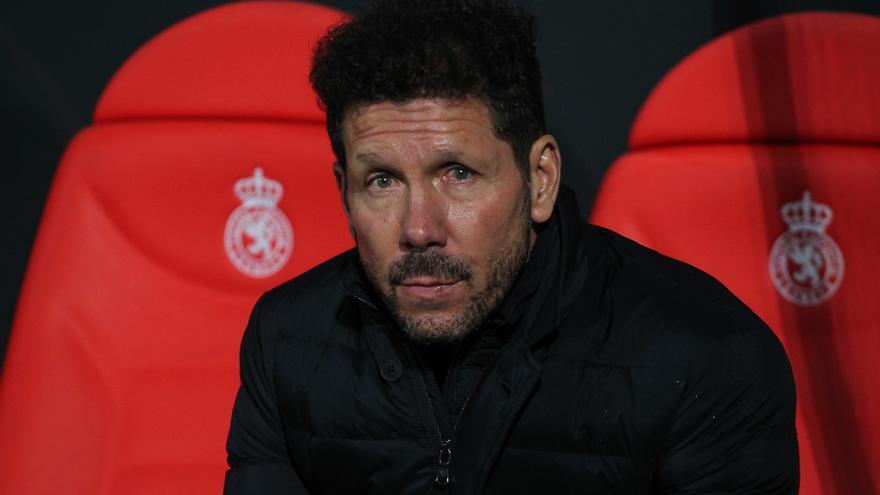 The coach of the Atletico Madrid, Diego Pablo Simeone, recognized the "just" triumph of Deportivo Alavés (1-0) at the start of the matchday 7 in the Santander League and took full "responsibility" from the first defeat of the season after a "very good defensively" game for the Vitoria players.
"In principle, the game that Alavés played defensively was very good, we have won many games that way. A team in a group working like this is not easy to overcome, it already happened to us with Espanyol and Porto. Regarding attitude and intensity, there was no claim for this deficiency, but we did lack ideas to transmit to the team and to be able to break that defensive line well managed by Alavés, "said Simeone at a press conference.
"With Correa, we were able to unbalance something else, but they won justly and it also has its prize to defend how Alavés defended," added Cholo, who does not consider that the team has worsened in recent weeks. "These are moments, as we always comment, we never know when we will have more difficulties, possibly we are traveling at that moment and now we have to transmit the correct paths to the team and I trust them. The responsibility is absolutely mine in terms of generating what it cannot be showing. "
Asked about the Alavés goal, which came after a corner, the mattress coach "does not" believe that "it is a system failure because the goal came from a set piece." "It can be concentration but not system. With four and with five scoring chances appeared, but I don't think it's that kind of problem, "he said.
"This happens through defensive aggressiveness, it doesn't happen through another situation. One scores goals from set pieces because one finishes off with that strength and also because of the weakness in the defender. That part is very important, they already made us two goals from stopped balls and they hurt us a lot because we always have to go running to win, running to draw and that does not leave us in the best game situation, "he said.
In relation to the Alavés approach, Simeone admitted that rivals have changed their plan. "The teams, as you can see, do not play us as they played us last season. Now we have to make a change not to continue doing the same. Obviously they work better for us, we already saw it against Porto, Villarreal, Espanyol ... It no longer happens through what others do, part of us as a technical body so that they have a firmer idea to execute it, "he added.
In relation to a possible "excess of confidence", the Argentinean denied emphatically. "Every time we come here it is very difficult, we drew and lost the last few times, it is always a field that historically costs us a lot. But these are excuses, I don't like the teams that lose because one day they will win and that day it was up to the Alavés and unfortunately it was our turn, "he concluded.