Simeone, sanctioned with a match for his expulsion against Levante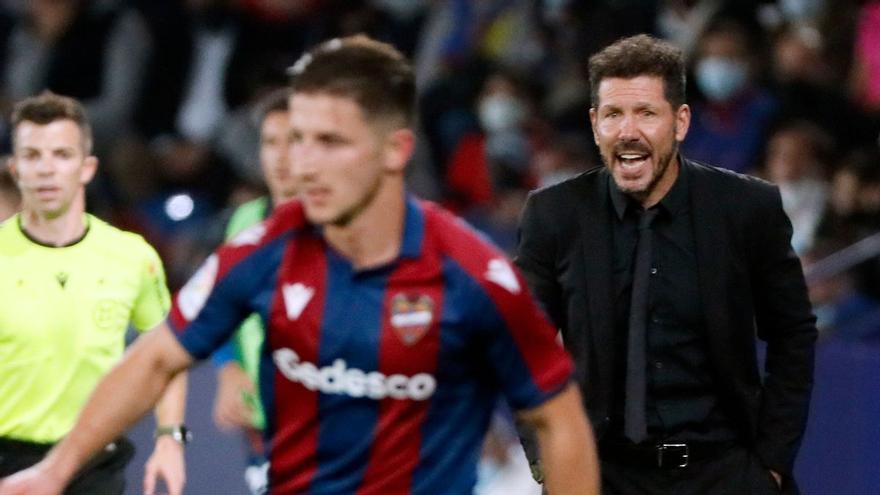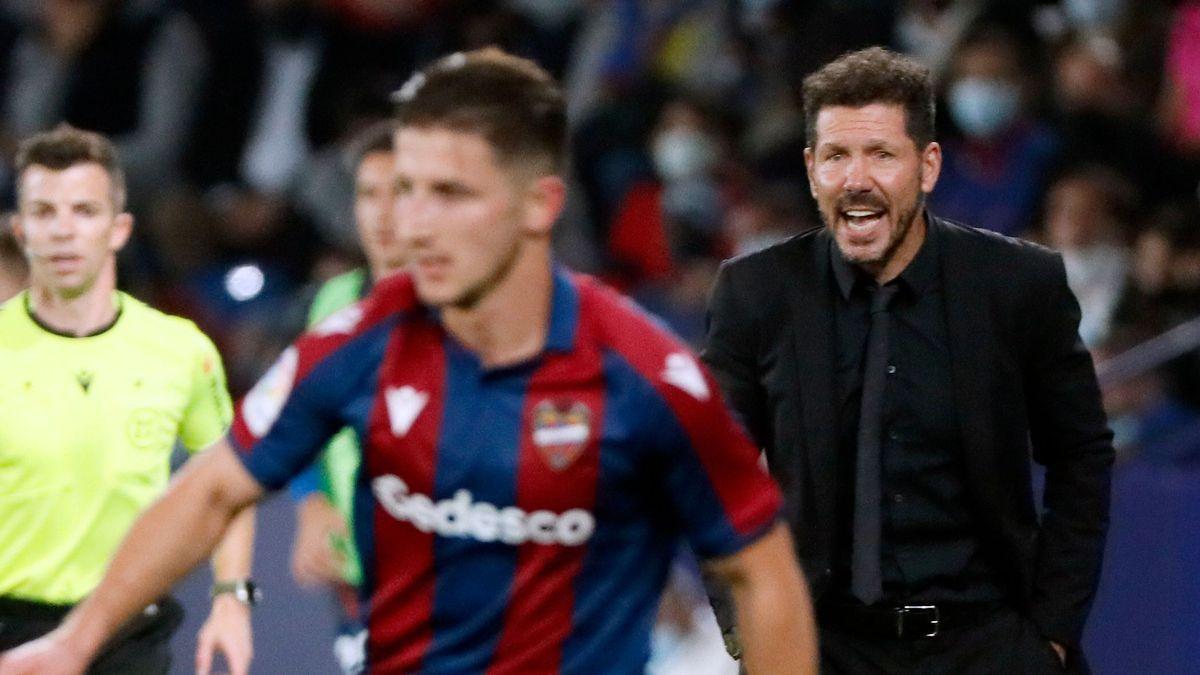 The Competition Committee of the Spanish Football Federation (RFEF) imposed this Friday a penalty game on the coach of the Atlético de Madrid, the Argentinian Diego Pablo Simeone, for his expulsion on Thursday in the game of the eleventh day against the I raised, which will prevent him from leading the team on Sunday against Betis.
Simeone he was sent off in the 80th minute for a double warning, after seeing the first yellow card in minute 52. The first for addressing the referee "as a sign of disagreement by making the VAR review gesture" and the second "for insistently requesting that a team player be shown a red card adversary ", according to the minutes of Asturian referee Pablo González Fuertes.
Also, just at the end of the game, the referee sent off Levante player Rober Pier for a double yellow, "for making technical observations "to one of its decisions. For this reason, the Competition Committee imposed a penalty match on the Levante footballer and adopted the following decisions after completing the eleventh day of the week:
Suspend Jaume Costa for one game, Málaga player sent off in the 90th minute of the match against Sevilla for "knocking down an opponent in the dispute for the ball with the use of excessive force".
Suspend Raúl de Tomas Gómez for a game, Espanyol striker who was sent off in the 90th minute of the match against Athletic Club for "facing an opponent in a violent way hitting with his face on the neck of the opposing player, without the ball being in play".

What's more, suspend Jesus Salvador for two games (Goalkeeper Specialist), expelled in the same minute of the same game for "protesting in an angry and conspicuous way repeatedly, having been warned from the bench and standing up."