Silvia Abril and Andreu Buenafuente, story of a marriage (and two galas of the Goya) | TV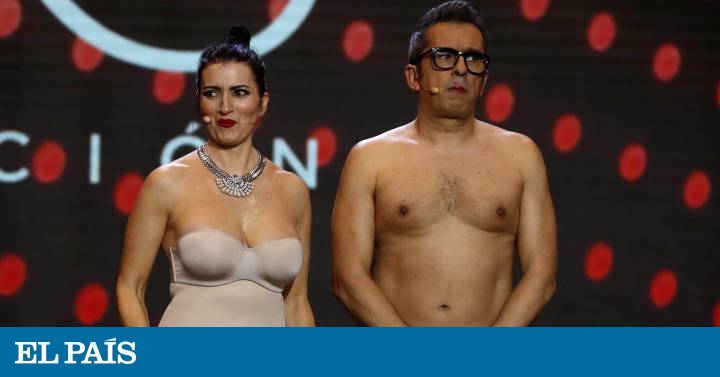 When they presented the Goya gala last year, Andreu Buenafuente and Silvia Abril They had one goal: to survive as a marriage. A year later, they have not divorced. Moreover, they have agreed to face again one of the most difficult tests for any comedian, to present one of the longest and most criticized ceremonies on the Spanish scene: the Goya.
There is humor for all audiences, but that night the whole country will be aware of the couple's jokes. Scrutiny that not everyone passes with a note. It is necessary to please at the same time more than three million spectators. One should not be too bland or go over. A brief, dynamic and fun show is demanded at the same time. But April, 48, and Buenafuente, 54 — this Friday turns 55 — have a long history of making people laugh and have their formulas. In her formula, she is more daring, he is more restrained. Although on the stage of the Martín Calpena Sports Palace in Malaga, this Saturday, they will be as presenters as humorists. "We are not here to give too much to anyone. We will not be very sarcastic, "he promised April Monday at a press conference.
Buenafuente is used to these challenges. He trained from a young age in the media. With only 17 years he began working on the radio in his city, Reus, and seven years later he won an Ondas Award for Best Local Radio Program with The Terrat After several appearances on TV3, he made the leap to national television on Antena 3 with Good source, space that two years later passed to La Sexta. In general television he also had a title struck by the audience (Good evening and Buenafuente It only had seven programs in 2012). In 2016 he signed for Movistar +, where he has remained with Late Motiv.
The key to Buenafuente's success, as he has acknowledged, has been his ability to capture new talents and propose very careful formats. "When I retire, they will know me, more than what I did, for what I helped to do.", He confessed last week to EL PAÍS. Jordi Évole, Gonzo, Berto Romero, David Broncano, Bob Pop … the list of his godchildren is long. That's right, in fact, how he met his partner. April joined in 2006 as a collaborator in the programs he was presenting, from the first format in Antena 3, through La Sexta with In the air, until today.
The Barcelona, ​​who has just lived one of her best years in the profession, dropped out of law in fourth grade to study acting and became known in 2003 with the program Homo Zapping, that parodied other television products. In Buenafuente's programs, his interpretative face exploded with various recurring characters, often absurd and shameless (with one of them, even acted in 2008 in Eurovision, together with Rodolfo Chikilicuatre). It has been secondary in The looming one, Three more weddings, Elite Corps Y Father there is only one, the highest grossing Spanish film of last year. In addition, he recently joined the SER with Toni Acosta with The group, a humor program in which they talk about topics that are proposed in a Telegram group that they manage. This station is used to these types of formats, such as No one knows anything,from Buenafuente and Berto Romero.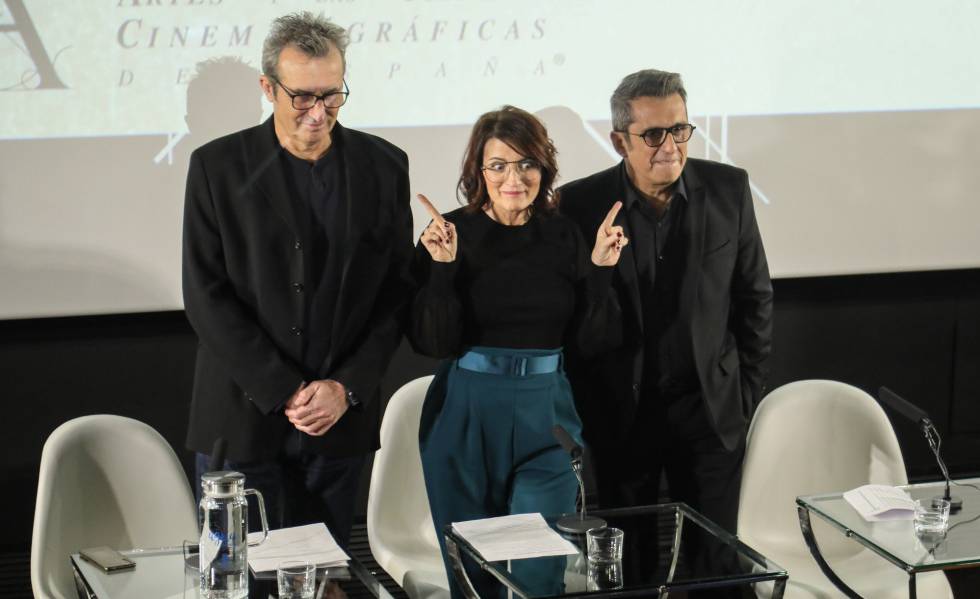 On Saturday, Buenafuente will become the person who has presented the Goya the most times: four. First alone, in 2010 and 2011. Since that first year he has the audience record of the ceremony, with 4,656,000 viewers and a screen share of 26.4%. This is the second year in a row who does it next to April (they are also the first sentimental couple that faces this challenge), and good reviews. "It was more than neat, very funny at some times, the performance of Andreu Buenafuente and Silvia Abril," wrote Carlos Boyero EL PAÍS last year.
By repeating this year, they are exposed to repeat the experience of Joaquín Reyes and Ernesto Sevilla, who in 2008 helped to present the ceremony and, by repeating, in 2017, they were accused of having presented one of the worst galas in history, which They did not consider repeating. "The initial monologue of Seville lacked rhythm and the jokes did not get to curdle," Natalia Marcos published in EL PAÍS. The list of Goya presenters is full of comedians who have played. Dani Rovira led her in 2015, 2016 and 2017, after what she wrote on Twitter, "It was not worth it", due to the number of attacks received.
They will always have their personal chemistry. They often remember how their relationship began. It was live, she with a mustache and huge glasses, played the Girl of Shrek. "Yes, I fell in love with her. Once he approached my table, live on the show, in disguise, he lifted his skirt and actually looked at me with Silvia's face, not Girl's Shrek. No one noticed, but I did. We went home, we kept talking and I said: 'We should kiss each other now'. And at that moment we started dating, "Buenafuente said in an interview on TV3 in 2016.
They have not been beginners negotiating criticism and audience ratings for years. Yes they have made it clear that they are looking for a visual and dynamic ceremony, but they have not wanted to advance further: "The concentration of expectation entails some mystery. Gutting removes some gas, "said the couple at the press conference on Monday. "It's worth being opaque to surprise."