Sika Koné stamps its signature with SPAR Gran Canaria for one more season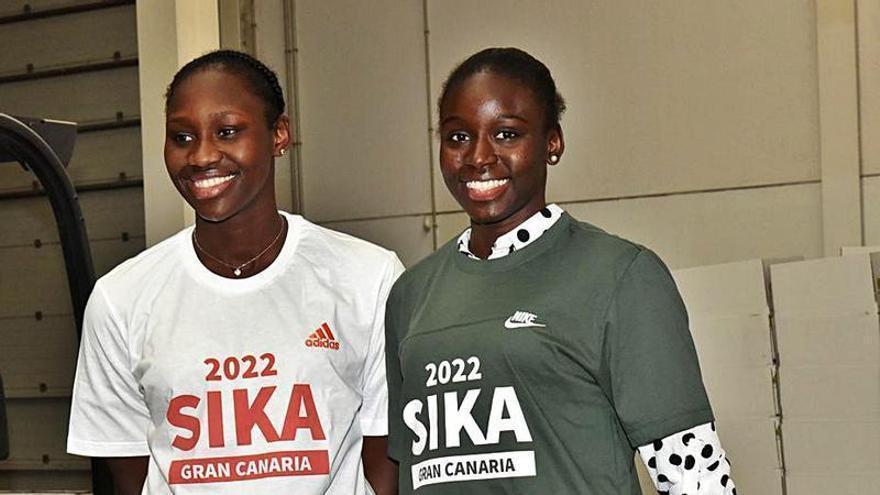 Clear the doubts. The intimidation under the two rings that Sika Koné exerts throughout the fields of the Endesa Women's League will continue at least one more season at the services of SPAR Gran Canaria. The Malian power forward completed her renewal yesterday with the island entity and definitively ruled out the numerous offers that were pouring into her after her magnificent campaign, in which she fought until the last day for the award for the most valuable player in the competition.
The management of both the alma mater of CB Islas Canarias, Domingo Díaz, and the operations director of SPAR Gran Canaria, Luis González, has been decisive in convincing Koné to continue his progression and learning in a club that has given him everything in the last years.
The feeling of belonging and the ambitious project for the next season of the yellow team, flirting with the possibility of competing in Europe, has been imposed on the temptations from abroad who came with high economic offers to take over the services of the African.
At the moment, and as it is within the forecast for José Carlos Ramos, the insular interior game is underpinning with the continuity of Koné, in addition to the Senegalese center, Adji Fall.
With the stamp of the Sika signature yesterday, carried out at the headquarters of Gofios La Piña, the imposition of the Koné Law will continue for another year to be enjoyed in the La Paterna pavilion. The 21.9 valuation credits that the African power forward averaged will continue to nurture the club with the largest basketball record in the Canary Islands.