Sighs of Portugal | Babelia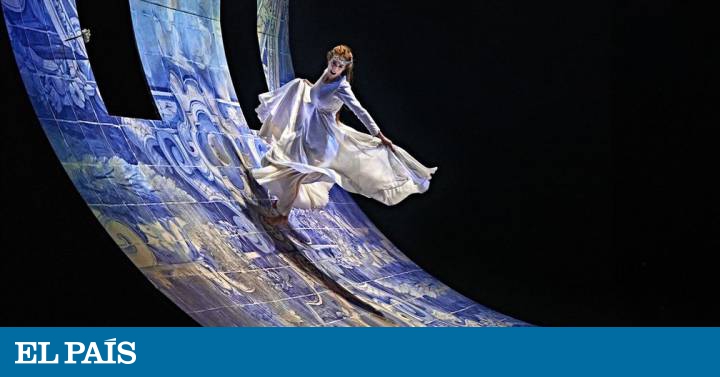 A classic with a contemporary invoice, stressed from beginning to end. Vélez de Guevara, the Spanish Racine, used to address historical and legendary issues. The life and murder of Galician Inés de Castro, Portuguese queen posthumously, gave rise to a thousand romances and works of all genres, some of them composed during the union of Spain and Portugal.
The National Classical Theater Company he puts on stage this fable of tragic love in a large concave or inverted dome, with two opposite peaks (faces of the same coin) and, in the center, a valley where the belts on both sides meet, are required, loved and loved. They conflict. This expressive scenographic artifact, designed by José Manuel Castanheira, which evokes the clear theatrical spaces of Adolphe Appia, forces the actors to enter the scene by sliding from above, as skiers on a ramp, forces them out taking a run and conducts crossings in those that La Inés de Lara Grube moves with innate, weightless, animal expertise, guided by ethno choreographer Manuel Segovia. In this game, the warm Don Pedro de David Boceta also unfolds like a fish in the water and with ease the entire cast. Rita Barber is a splendid performer of songs of the time, which she describes as arcane fados. Essential, the nurse of María José Alfonso.
Pepa Pedroche lets the scenes and his interpreters breathe, gives time for things to happen, he is not afraid of pauses. He collaborates decisively so that Ignacio García's staging design arrives happily. José Gabriel Antuñano sharpens the conflict between affections and reason of state, core of the piece.
Reign after death. Author: Luis Vélez de Guevara. Design of the staging: Ignacio García. Comedy Theater. Until February 2.