Siemens Gamesa collapses more than 10% on the stock market after announcing a profit cut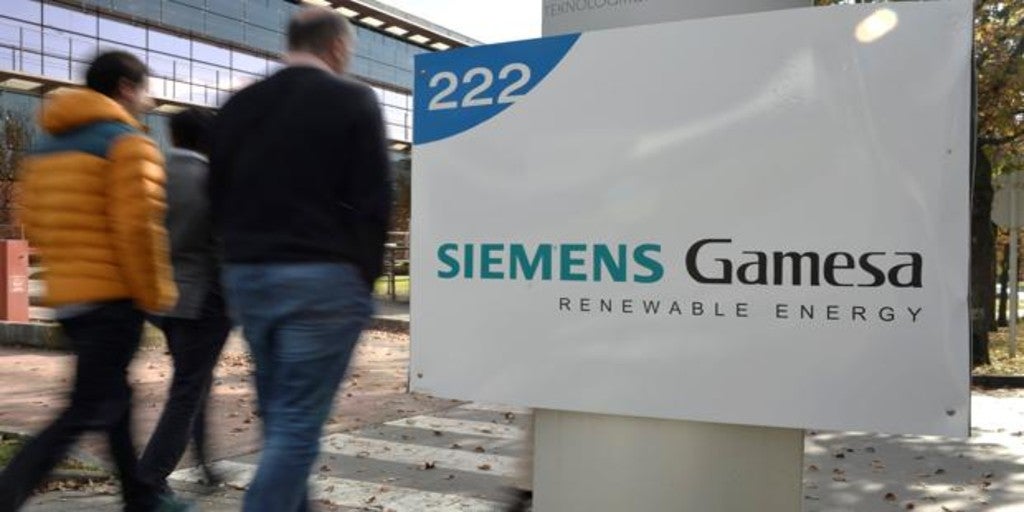 Madrid
Updated:
save

The actions of Siemens Gamesa collapsed more than 10% in the early stages of this Thursday's session after announcing a performance below that expected in the quarter due to exceptional material and unpredictable costs worth 150 million euros in a portfolio of five 'Onshore' (1.1 GW) projects located in northern Europe, mainly in Norway.
As explained by the company, the decision to launch a 'profit warning' has been motivated by the poor state of the routes and the anticipated arrival of winter weather "which have substantially delayed the execution of the projects and negatively impacted on the installation window ».
«The impact, only attributable to the 'Onshore' activities, has placed the preliminary results of Siemens Gamesa in the first quarter of 2020 below market expectations. The performance of the activity in Offshore and Services is in line with the expectations of the company, "he informed the National Securities Market Commission (CNMV).
In any case, the company has anticipated that it is already implementing actions to remediate the path of execution of the project portfolio in northern Europe and does not foresee that additional impacts will materialize in future quarters.
Despite this lower performance in Onshore, the long-term strategic vision is maintained and the company, as explained, "continues to demonstrate a solid commercial performance in the three activities (Onshore, Offshore and Services) that demonstrate the strength" of its competitive positioning.
The wind turbine manufacturer foresees that sales reach 2,100 euros in the quarter and losses of 174 million Although he stressed that the commercial activity remains "very solid", with an order entry of 4,628 million euros, increasing the order book to 28,089 million euros.
He also pointed out that the evolution of the balance sheet has been equally strong. Thus, excluding the accounting impact of the introduction of IFRS 16 for the first time, the company's net cash position has increased by about 600 million euros In the last twelve months, it reached a net cash position of 175 million euros at the end of the first quarter.
As for the full 2020 exercise and mainly due to the exceptional additional costs mentioned, the company has reassessed the expectations of the pre 'PPA' Ebit margin and integration and restructuring costs and expects to be between 4.5% and 6%, below of the guides previously communicated (5.5% -7%) to the market.
Regarding the sales guide for the year 2020 (10.200-10.6 billion euros of revenue), Siemens Gamesa confirms that the order book covers 98% of the middle part of the guide, 8 percentage points more than at November 5, 2019.
The guidelines for fiscal year 2020 reflect a year of transition in terms of profitability, but ensuring growth in income, with concentration of activity at the end of the year.