Siegemund wakes Paula Badosa from sleep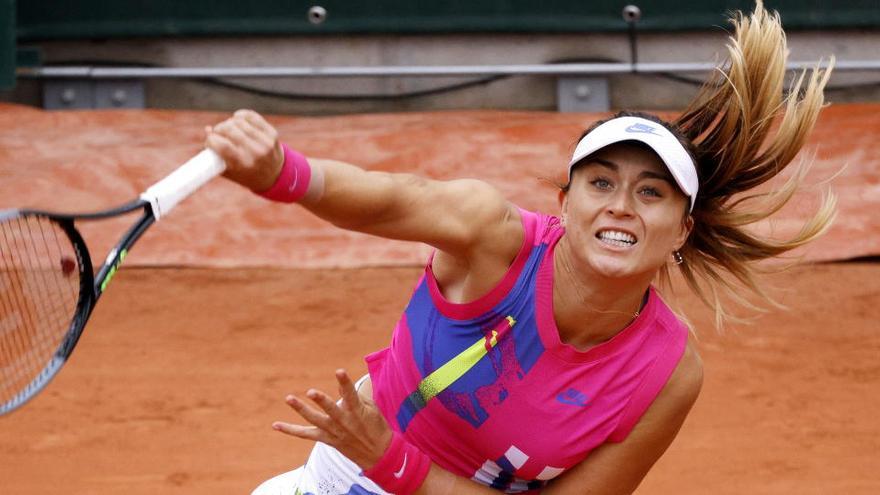 The Spanish Paula Badosa could not pass the round of 16 of Roland Garros, where she was defeated by the German veteran Laura Siegemund, 6-2 and 6-2 in 1 hour and 36 minutes, to be measured for a place in the semifinals against the Czech Petra Kvitova.
Badosa, 22 years old and 87 in the world, signed despite all the best tournament of his career, since until now he had only won one match in a Grand Slam in five participations.
The Spanish has given a leap forward in quality and results and on her way she has surpassed two of the 2017 Grand Slam winners, the American Sloane Stephens, from the US Open, and the Latvian Jalena Ostapenko, from Roland Garros.
Badosa played a high level in Paris and insisted that she has found herself mentally recovered, after difficult years in which she bordered on depression and thought to quit tennis because she did not respond to the expectations that had been created about her.
Winner of Junior Roland Garros in 2015, precociousness was not a prize for the Spanish, unable to take off in the ranking.
At the beginning of the season he changed his coach and, as he confessed, his life was "chaotic" because of an "environment that was not good".
"When you're happy off the track, it's easier to perform on the track"he said after getting his historic qualification for the second round.
In that round he ran into a veteran player, who at 32 is the fourth eighth-most veteran finalist in history and who will play the first quarters of her career.
Number 66 in the ranking, the German did not start well and in the first set the Spanish had a break ball in all games and had a service in favor to close the sleeve, with 5-3.
He wasted it and that gave wings to his rival, who gained confidence and from that moment, dominated the duel.
Won the first set and went 2-0 in the secondAn advantage that was a slab for the Spanish, who was barely winning her aces until 3-2. Before, with back problems, she called for medical assistance, but was able to continue.
However, his game continued to be erratic, compared to the German, which was growing. He had up to four break balls in the fifth game, which in the end saved Badosa to get 3-2. But he didn't win anymore.
The German closed the sleeve to measure against Kvitova, seed number 7, who beat the Chinese Shuai Zhang, 6-2 and 6-4 in 1 hour and 25 minutes.
With that victory, the winner of Wimbledon From 2014, 30 years old, she is sure to return to the top 10 of the women's ranking and has an option to return to play the semifinals of Roland Garros that she already played in 2012.