Side B of Pablo Iglesias' latest offer to Sánchez and four other economic news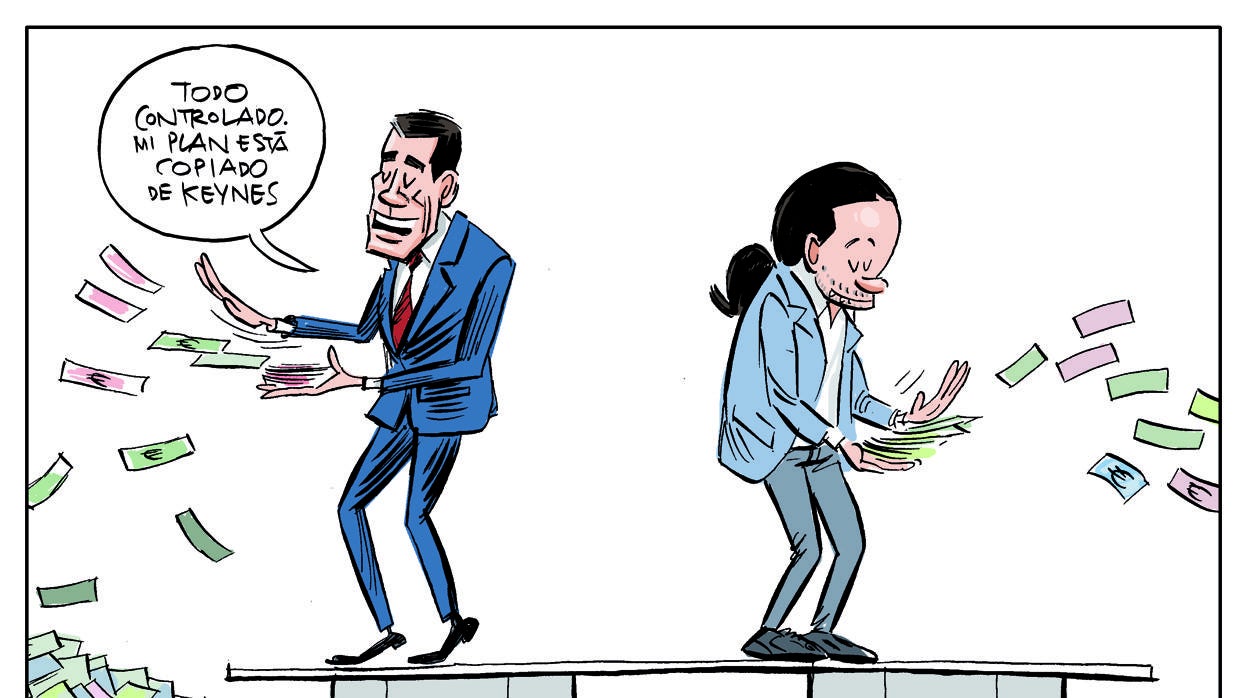 MadridUpdated:
1. Active employment policies, the Trojan Horse of Podemos to enter the Ministry of Labor. We can have made a last minute offer to the Government to support its investiture: although it renounces his aspiration to control the Ministry of Labor and Social Security, in return he wants to direct active employment policies. What does this mean? The competences of active employment policies are transferred to the autonomous communities, but from the Central Government the Sector Conference is chaired, shared with the regions, and that would be a way of entering through the back door in the Ministry of Labor.
2. The ECB maintains the rates but opens the door to new measures of monetary expansion. The European Central Bank (ECB) has dedicated this Thursday to keep all its interest rates, also the interest rate on bank deposits, although a reduction was expected after the increase in economic uncertainty. The ECB reported that left the reference interest rates unchanged to those that lend to banks weekly at 0%, which will continue to lend them at one day to 0.25% (marginal credit facility) and that will continue to charge 0.40% for the excess of one-day reserves ( marginal deposit facility).
3. The number of unemployed falls by only 123,000 people in the second quarter of the year, the lowest drop since 2012. The number of unemployed has been reduced by 123,600 people, the slowest pace since 2012 while the number of employed has increased by 333,800 people. For its part, the unemployment rate has fallen to 14.02%, according to the Active Population Survey (EPA) corresponding to the second quarter of this year prepared by the National Institute of Statistics (INE).
4. Telephony earns 1,787 million euros in the first half, 2.76% more. Telefónica obtained a net profit of 1,787 million euros in the first six months of the year, which represents an increase of 2.76% over the same period last year. However, the operator decreased its reported revenue by 0.9%, until 24,121 million, after being harmed by its activity in South America, although in organic terms – at a constant exchange rate and without changes in perimeter -, its turnover was 3.8% higher.
5. Volkswagen earns 10,000 million euros in the first six months of the year. The world's largest automaker draws strength from weakness and presents semiannual results rather than solvents based on the "Dieselgate" exit strategy. In the first six months of this year, Volkswagen AG has generated a profit of 10,000 million of euros, almost 2,000 million euros more than in the same period last year. This is stated in the statement published early from its headquarters in Wolfsburg.
. (tagsToTranslate) alert (t) economy (t) tomorrow



Source link