'Shot in the Dark', the advance of the new AC / DC album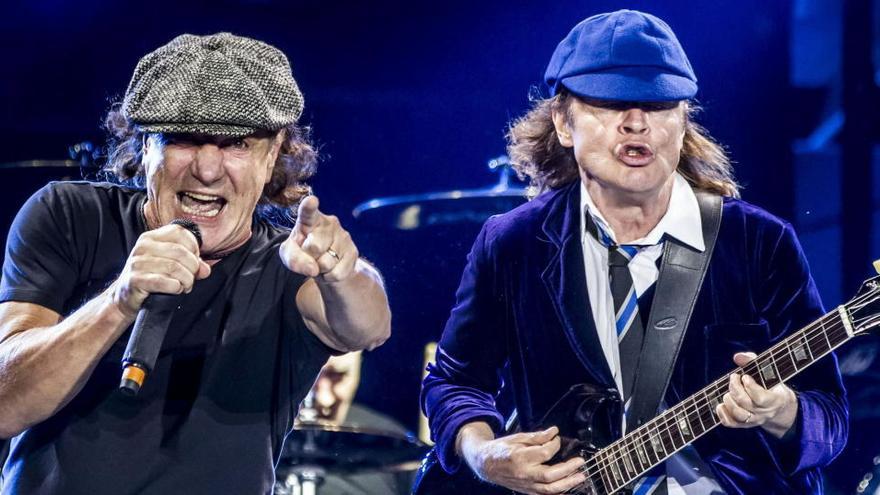 AC DC, with Brian Johnson Y Angus Young in their ranks, they will publish their long-awaited new album, 'PWR UP', of which its first advance was released this Wednesday,'Shot in the Dark'.
Recorded and produced with Brendan O'Brien (who was already behind the controls on 'Black Ice' and 'Rock or Bust'), his record company has reported today in addition that what will be his seventeenth album will include twelve new songs "with the forcefulness and the genuine and characteristic sound of the Australian band ".
It was just a week ago that AC / DC confirmed their comeback with a new album. through the message on social networks "They are ready?"and a photograph with the alignment dreamed of by his followers: the vocalist Brian Johnson, the drummer Phil Rudd and the bass player Cliff williams, in addition to the founding member Angus Young to the guitar.
Such a reunion seemed impossible years ago, after the death in 2017 of the other guitarist and founder of the group, Malcolm Young, shortly after Johnson left the band on tour due to hearing problems (he was replaced by Axl rose from Guns N 'Roses on various dates).
In addition, Phil Rudd received several convictions for possession of drugs and threats, which led him to withdraw from music, while Cliff Williams also said goodbye to the problems that the group brought.
This explains the fervor that AC / DC's reunion has awakened with many of its most legendary wickers (the gap left on rhythm guitar by Malcolm Young will be covered by his nephew Stevie Young) and with some songs that will be the first original compositions from the album 'Rock or Bust' (2014).
SIt is estimated that AC / DC has sold more than 200 million records worldwide, including 71.5 million copies in the United States alone, and is one of the most popular musical groups on the planet.