Shop windows and public buildings will have to turn off their lights within a week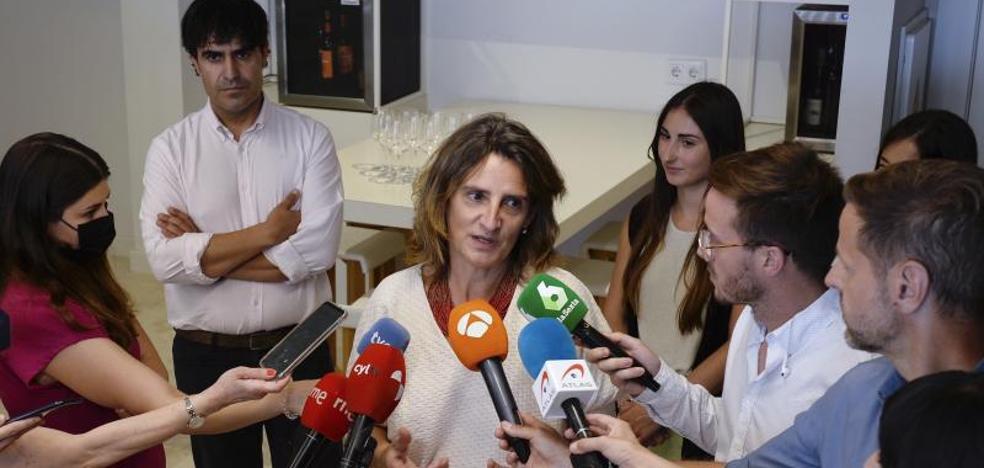 The third vice president advances that today's measures will focus on thermal uses and rules out speed restrictions
Without major news beyond what was expected, the Council of Ministers approved this Monday a series of measures to save energy in which the star measures will be to limit the heating and air conditioning thermostats in public buildings such as train stations, buses and planes, hospitals, hotels, cinemas... and the payment of shop windows and public buildings.
"The Spaniards are not going to be cold this winter." This was guaranteed this Monday by the third vice president and minister for the Ecological Transition and the Demographic Challenge, Teresa Ribera, who, however, appealed to the individual contribution that each citizen can make to save energy and advocated wearing "a comfortable sweater or a shelter» inside the houses.
Ribera advanced that the energy saving plan that the Council of Ministers will approve this Monday will focus "essentially" on the thermal uses of buildings, both public and private, and will not contemplate "for the moment a scenario of restrictions" nor will the speed be limited maximum by road, a measure, which, however, left open to be applied at the turn of the summer, since this royal decree is a first step for a "much more complete and strategic" plan that will be presented for the whole of the country in September.
The star measure of this royal decree is to limit temperatures in public buildings and workplaces to 27 degrees, if it is air conditioning, or 19 degrees, if heating is the system being used. Because for each degree that is reduced, 7% of electricity consumption is saved, according to the minister.
"What we do is update some of the measures and that specific regime in turn contemplates a sanctioning regime," Ribera clarified.
In the case of households, all measures will become recommendations. But the plan will include the obligation to check the heating boilers and to install billboards with tips to save energy. A citizen awareness campaign will even be launched to save electricity, with specific measures in the use of household appliances or home insulation, for example.
In any case, the person in charge for the Ecological Transition stressed that a situation of supply cut is not contemplated, as it can happen in other European countries, such as Germany, and defended that "it is not so much about emphasizing what is mandatory », but that in a situation like this «it is reasonable and positive to contribute what each one» can in their «daily behaviour».
"In our case, supply is guaranteed, we have a different profile, but it is important to insist on the call so that we can contribute to the extent that we can," stressed Teresa Ribera, who has advocated making thermal comfort measures compatible with "intelligent and efficient" of an energy resource that can make it easier for neighboring countries to access what is not consumed here, something that can happen in winter, he exemplified, by wearing "a comfortable sweater or a coat".