Shock at the death of Francisco Javier García Latorre at age 60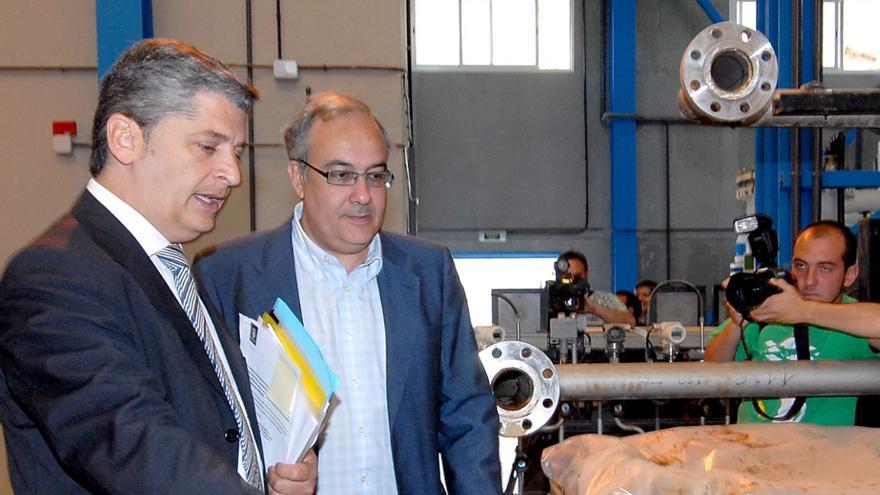 The sad news was released through a press release by the City Council of the capital, where Mayor Augusto Hidalgo expressed his sincere condolences and support to family, friends and relatives, on behalf of the entire municipal Corporation, after confirming his demise.
The first mayor of the capital city recalled the important professional legacy of Latorre, who throughout his political career also held the position of General Director of Energy, Water and Environment of the capital city council in the period 2007-2011, in addition to practicing with the same position in the area of ​​Telecommunications and New Technologies of the Government of the Canary Islands between 2015 and 2016.
He was currently in charge of the General Water Directorate, working side by side with the Councilor for Public Services and Carnival, Inmaculada Medina. "We already worked together between 2007 and 2011 and, as the head of the area, I was clear that I wanted to have him in my team again, he was an excellent professional, backed by many years of research. His sudden death has left us immense sadness, "said the councilor, while emphasizing Garcia Latorre" his dedication, dedication and incredible loyalty.
Integral cycle
In his new stage in the City Council, which began on April 1, the engineer was immersed in the modernization project of the integral water cycle – sanitation, purification, supply … -, according to Medina. «Looking for a way to continue maintaining what we have right now, which is the best drinking water in Spain, I worked to update not only the ordinances and regulations, but also everything necessary to be able to continue being a leading city in the integral cycle of the water. I will miss him a lot, it will be difficult for me to assume this loss, it has been a very intense work, but with a lot of loyalty ", reiterated the mayor.
Inmaculada Medina also highlighted the absolute confidence that Francisco Javier García Latorre inspired in him in the performance of his duties at the head of Aguas. «It is one of those people that you tell make the decisions you have to make, and that is not told to everyone. I was lucky to be able to count on this great specialist, who did everything with incredible professionalism ».
Doctor in Industrial Engineering, García Latorre graduated from the ULPGC, where he worked as a teacher from 1996, in addition to carrying out various research projects, publications and papers presented in national and international seminars.
His research focused on energy and water, renewables, and purification and desalination
In addition to Industrial Engineering, he gave classes in the degrees of Electrical Engineering; Mechanical Engineering; in the second cycle of Automation and Industrial Electronics; in the Master's Degree in Industrial Technologies; degrees in Engineering in Industrial Organization, in Industrial Technical Engineering; in Naval Technology Engineering, in Chemical Industry Engineering, in Industrial Design Engineering and Product Development; and in the Master's Degree in Industrial Engineering.
His scientific career focused on three research areas: Energy and water; Renewable energies (wind and solar); and Water purification and desalination. Participated in five R + D + I projects financed in competitive calls from administrations or public and private entities; in seven non-competitive R & D & I contracts, agreements or projects with administrations or public or private entities; in a patent with an international award; and in an intellectual property. He is the author of 12 publications, scientific and technical documents; ten papers presented at national or international congresses; as well as works presented in conferences, seminars, workshops and national or international courses.
In 2015 and 2016 he was regional director of Telecommunications and New Technologies
In the exercise of the profession in which he graduated, between 1987 and 1988 he was an engineer in practice in the company YUBA, SL, carrying out design work for hydraulic projects, ACS and solar thermal energy. Between 1988 and 1991 he was technical director for the Canary Islands of the company Uralita, SA carrying out management tasks for civil works projects, pipelines and hydraulic works. Between 2007 and 2011 he was General Director of Energy, Water and Environment of the City Council of Las Palmas de Gran Canaria. Between 2008 and 2011 he held the position of Vice President of the Local Energy Management Agency of Las Palmas de Gran Canaria; and during the years 2015 and 2016 he was general director of Telecommunications and New Technologies of the Government of the Canary Islands.
"Another sensitive loss in Canarian socialism," said the president of the Autonomous Government, Ángel Víctor Torres after hearing the sad news. Rest in peace.