"Shield" basic services, priority of the 2023 accounts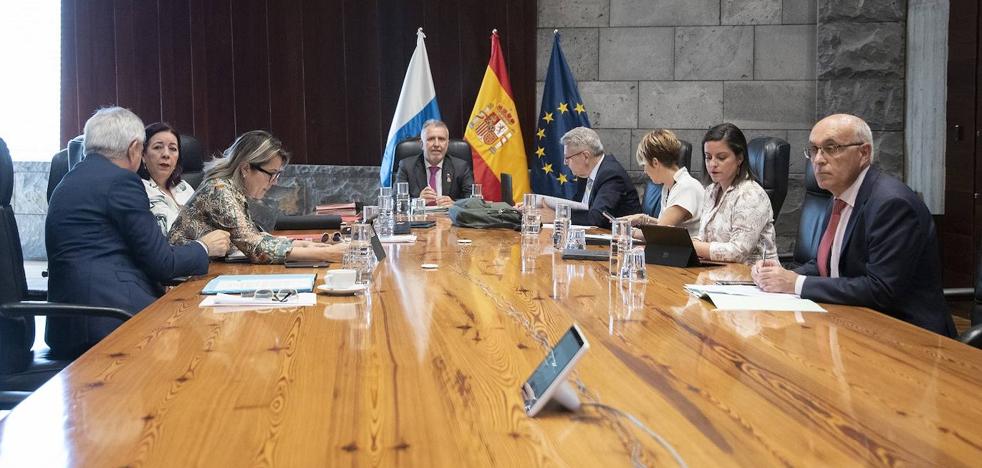 The Government approved the guidelines for the new budget, which will have "the same magnitude" as this year
The
canarian government approved this Thursday the guidelines for the elaboration of the
2023 Budgetswhich will have as
priority to "shield" basic public services.
The forecast with which the Executive works is marked by the
uncertainty Due to the
international situation but the projection is that the growth of the Canarian economy will remain
above the national average and the accounts will have
"the same magnitude" than this year's, that is, around
10 billion, as indicated by the
Counselor for Public Administrations and spokesperson, Julio Pérez.
After the meeting of
government councilPérez gave an account of the calendar set by the
Ministry of Finance to prepare the new budget and pointed out that "what cannot be done is pay for the crisis by lowering public services or attention to the most vulnerable groups".
Specific aid

In this sense, he assured that
"It will not be necessary to resort to indebtedness" since the Government has sufficient resources to continue strengthening essential services and
implement specific support measures for the sectors most sensitive to the current situation, especially households and companies with greater exposure to the energy crisis.
The preparation of the accounts is carried out in a scenario of uncertainty derived from the pandemic, war or inflation, although
the Canary Islands' position is "reasonably solid"with growth expectations above the Spanish average.
The recovery could continue throughout 2022, based on the
tourism sector which presents, Pérez said,
a "promising" evolutionalthough it depends on what happens in the second half of the year and the incidence of the effects of the war in the countries that send tourists.
Economic growth

The budget guidelines
Ministry of Finance accept the report prepared by the
Vice Ministry of Economywhich considers that the
Real GDP of the Canary Islands in 2022 will range between 4.1% and 8.5%.
By 2023this fork is reduced and growth could move
between 4.1% and 5.2%although as indicated by the director Julio Pérez at the press conference,
"There is no definitive prospecting" and "all forecasts are subject to revision."
In any case, the Government works with the certainty that the economic recovery of the islands will continue "although its intensity will moderate in the face of greater international uncertainty."
The spending ceiling of the budget will be approved this month.