Shenzhou-13 spacecraft arrives at China's Tiangong space station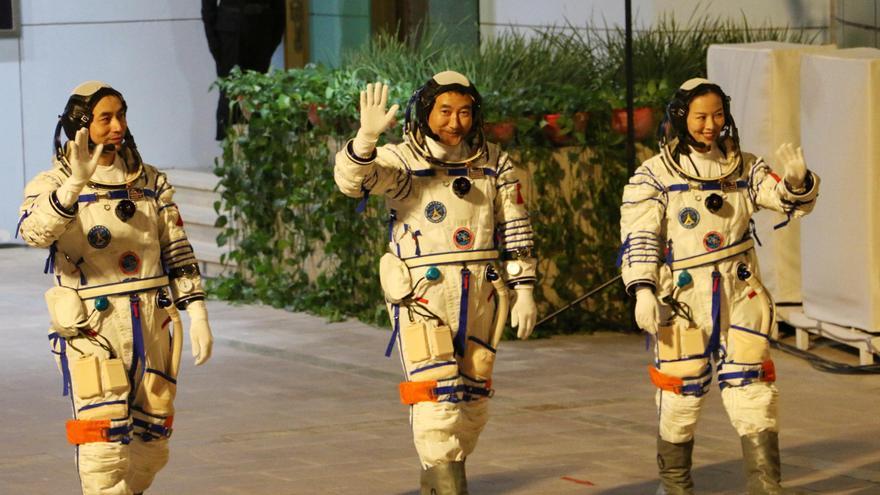 The Chinese ship Shenzhou-13, launched into space at 00.23, local time today (16.23, GMT this Friday) docked with the Tiangong space station, in which the three astronauts placed in orbit are expected to remain for half a year. According to the Space Agency for Manned Missions of China, Shenzhou-13 reached Tiangong ('Heavenly Palace', in Chinese) at 06.56, Beijing time (22.56, GMT this Friday), after a docking and parking process in one of the ports of the central module. From its launch to arrival at the station it took about six and a half hours.
It is envisaged that "the three astronauts access the central module from Shenzhou-13, "said the source. The" taikonauts "(as astronauts are known in China) who make up the current mission are Zhai Zhigang, 55, Ye Guangfu, 41, and Wang Yaping, also 41, who will be the first woman to enter the Tiangong. If they complete their stay without setbacks, these three cosmonauts will become the ones who have spent the most time in the space of their country.
Shenzhou-13 is the fourth ship to visit Tiangong, and the second with a crew, after Shenzhou-12 carried three there. astronauts who returned to Earth last month after staying there for three months. The construction is expected to be completed by the end of 2022, after the crews of the future Shenzhou-14 and Shenzhou-15 complete the planned works.
The station will weigh about 70 tons and is expected to operate for about 15 years, orbiting about 400 kilometers from the earth's surface.