Sheldon Adelson, the casino magnate who tried to promote Eurovegas in Spain, dies at 87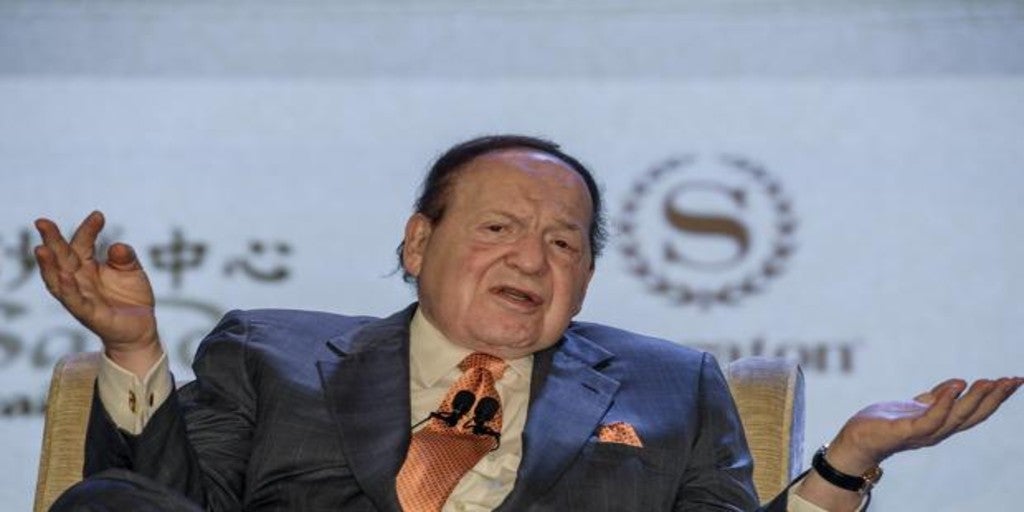 Updated:
save

Sheldon G. Adelson, an American businessman linked to the casino and resort business, who at the beginning of the last decade tried to develop a large complex in Spain under the name 'Eurovegas', has died at 87 years of age from complications related to cancer treatment that had forced him to leave the management of Las Vegas Sands and Sands China last week.
"Our founder and visionary leader, Sheldon G. Adelson, passed away last night at the age of 87 due to complications related to the treatment of non-Hodgkin's lymphoma," Las Vegas Sands confirmed in a statement, highlighting that the Adelson's work and its commitment to integrated tourist complexes transformed the industry, changed the trajectory of the company that founded and reinvented tourism in each of these markets. "Its impact on the industry will be eternal," he said.
Born to immigrant parents and raised in Boston, Adelson He went from selling newspapers on a street corner in his teens to becoming a successful businessman, considered by 'Forbes' one of the richest men in the world, with an estimated net worth of 35,900 million dollars (29,533 million euros), appearing in position 37 in the ranking of the magazine.
Last week Adelson announced that he would remain on medical leave tafter having recently resumed cancer treatment, to which the businessman had already submitted in March 2019, according to the company then indicated.
The boards of directors of Las Vegas Sands and Sands China appointed Robert G. Goldstein, current president and chief operating officer of Las Vegas Sands, as interim president and CEO both companies for the duration of Adelson's sick leave.
At the beginning of the last decade, Adelson tried to transfer the Las Vegas casino and hotel model to Europe with the development in Spain of 'Eurovegas', although finally ended up giving up the project to bet on Asia.