She Dances Alone, two decades later: "There have been times when we have not endured each other"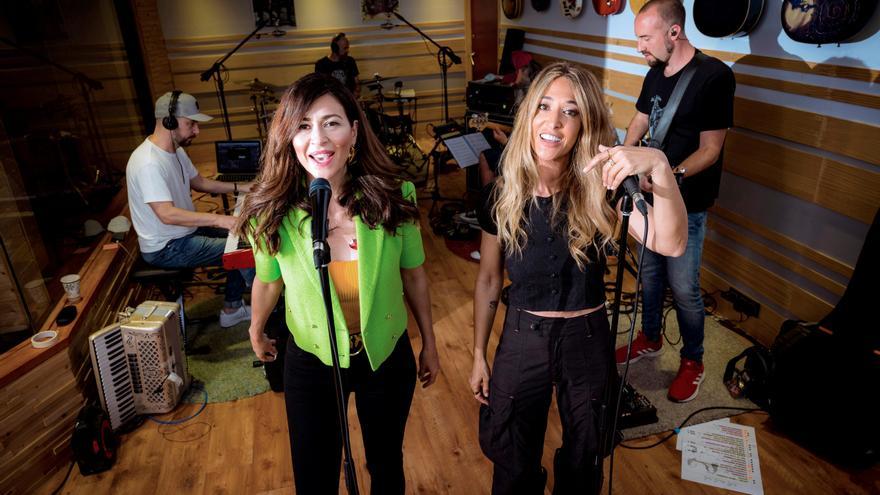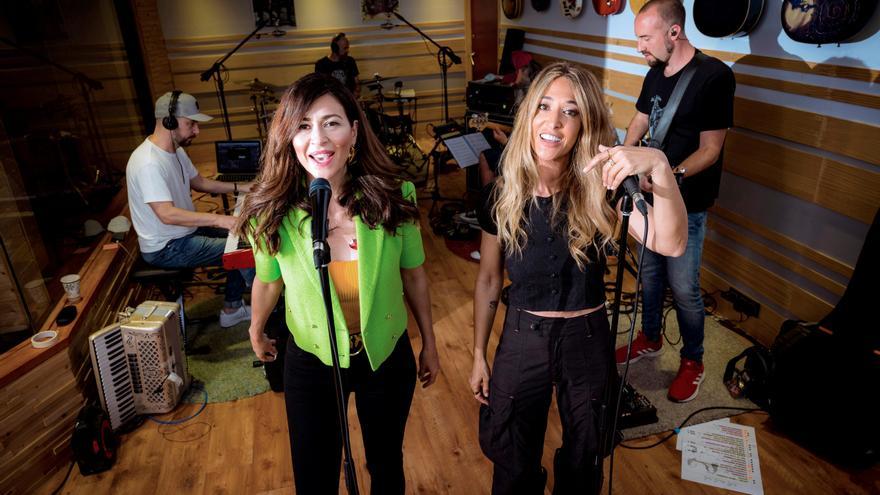 Marta Botía and Marilia Casares abruptly cut their coexistence as Ella Baila Sola in 2001, barely five years after creating one of the most successful projects in Spanish music. Now, with your silver wedding anniversary, they meet again on stage as if the divorce had not happened.
"The magic is still there"These former high school classmates who used to give concerts in Madrid's Retiro Park, say in a talk with Efe, when they verify that their voices and their guitars continue to fill after two decades away.
Both the one and the other rationalize their separation with 5 million copies sold in just 5 years. "We grew up together joined at the hips and it was very important to give ourselves space. We have done this when we really wanted to", claims Botía (Madrid, 1974), the first to become independent with the album 'Fulfill the promised' (2002) and the only one who later tried to revitalize Ella Baila Sola with other members.
"We have missed each other and this time has helped us to enrich ourselves, to live experiences that we wanted to live. That has made us return with more affection than ever, valuing what we went through together and the contact with people ", adds Casares (Cuenca, 1974), who did not record new music until 'Subir una Montaña' (2013).
While they were together they published three studio albums which were a success, especially the first, 'Ella baila sola' (1996), followed by 'EBS' (1998) and 'Marta y Marilia' (2000). "I wish we knew the magic formula. We made the songs that we liked, in an innocent and warlike way. We were young and we showed it that way. The public identified with the lyrics, honest and direct when it comes to talking about everything, "they say.
With songs like 'Amores de barra' they added a major notch of female empowerment to Spanish music, facing clichés, such as when they refused to appear in cages in their first music video. "We find an industry used to telling the artist what to do, but we came as singer-songwriters with a clearer idea of ​​what we wanted to say, which was not to fall into certain topics about women," they recall.
They lived nights of glory, such as the Ondas Award or their Latin Grammy nomination. After one of those award galas, they even went out for drinks with U2. "I started talking to them and we just partied in Madrid. Going in their company was like Moses and the Red Sea, all doors open to you," Botía recalls, amused.
Time passed and each time they insisted more on disagreements, until the announcement of the dissolution arrived. "There have been times when we couldn't stand each other, as in any type of relationship and more when you have a job that requires coexistence and that is also a business, even more so when we deal with something as subjective as music, "they alleged then.
"Very little communication"
Twenty years later, at least during the interview the jokes flow between them again. They acknowledge, however, that since their separation there had been "very little communication", the necessary one for common subjects of which it was necessary to be pending. In this way, they deny what their former representative Gonzalo Benavides recently declared to 'Vanity Fair' about the fact that only he was in charge of renewing the registration of the band's name.
"We are not going to go in there, we love her and send her a hug. She was a bit like that that day. She Baila Sola is very important to us and we have always taken care of it," says Casares before the protests of his former collaborator, who regretted left out of the reunion.
He also stated that in 2009 there had been a first approximation. "We talked about it, there were times when yes, times when no, if 'I now want to, now I don't want to'. It has been open, but we still wanted to make our lives," they point out. "This time I called Marta to talk about other things. Then the 25th anniversary came up and a third person said it would be nice to celebrate it," recalls Casares. "We had done what we wanted: to investigate each one on our own, to have our adventures, and this was the perfect moment to meet again and share it," adds his partner.
Not even the restrictions of covid-19 they discouraged them. "We don't even think for a second to delay the tour. Everyone wants it to happen, there is a desire on the part of the promoters, the musicians and the people ", they point out.
Could the understanding come to make new music? "If only. When we get together it's easy for a song to emerge. It is a question of giving it the necessary time for that to grow, but we are not setting ourselves obligations, just enjoying the concerts, "says Casares.
After a first contact last June at the Starlite festival in Marbella (Malaga), with nostalgic hits such as 'We draw lots' or 'When the toads dance flamenco', the duo plans to visit Lorca (Murcia) on July 10 and 23 by the Wizink Center in Madrid. On the 27th they will return to the Starlite for a second date, a concert after which they will stop in Alicante (August 13), the Cadiz town of Puerto de Santa María (August 16) and the Sevillian municipality of Mairena de Aljarafe (September 10) .