Share a flat to survive – La Provincia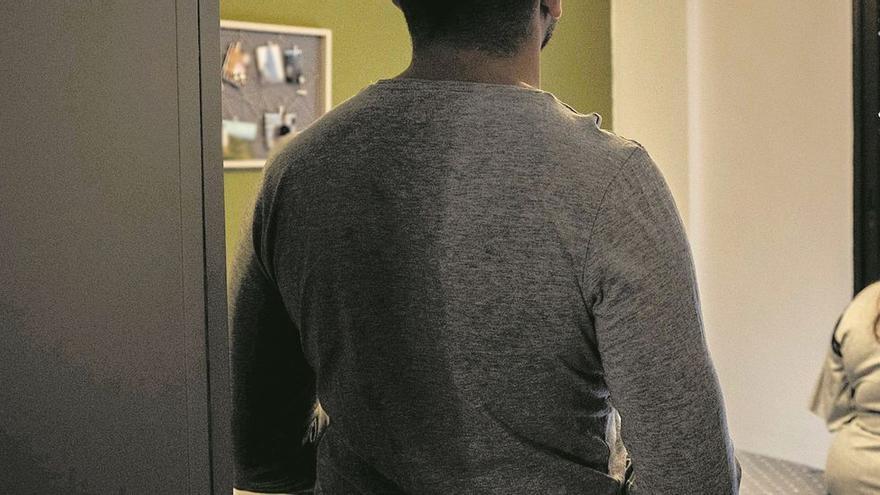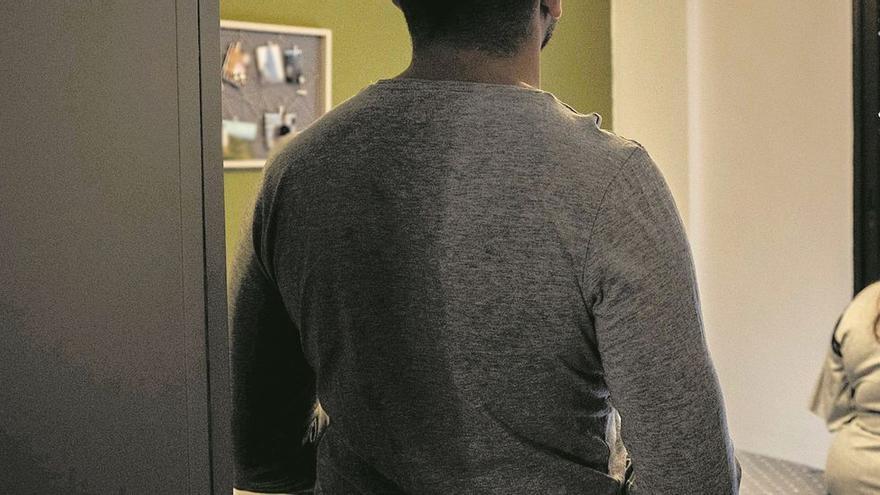 Nohelys He opens the door and apologizes for the mess. He walks down the hallway of his apartment in the Orriols neighborhood and stops midway through. "This is the room I was renting and this (points with index finger) is the bathroom, but a week ago the man who was left. Without warning. Now I don't know how to pay for the month without that help". Nohelys sublet out of necessity. Sublet a room to cope with the monthly payment of a flat It is a practice that has always existed but has become more pronounced after the pandemic. It is the consequence of a health crisis which is also economic, social and labor. It is also the consequence of a progressive rise in the rental price that seems to have no end (this year it has increased by 10.6% in Valencia) and of a mismatch between salary and the value of the housing market. Only 20 of 2,491 flats offered in the capital of Túria on the Idealista portal equal to or less than 500 euros per month. And most of these twenty are studios that do not exceed 30 square meters. There are some that you can rest your feet sticking out of the bed on on the kitchen counter. And, as this newspaper has been able to verify by diving into the network, this example is not hyperbole.
Experts insist that a person should not allocate more than 30% of their salary to rental. A theory that is almost impossible to put into practice. If the minimum interprofessional salary is set at 965 euros per month, no more than 289 euros should be paid for a lease or this maximum would be breached. But one thing is the theory and another the rules of the market. AND the pandemic it has not helped to alleviate this imbalance as initially expected. In fact, the number of people who are forced to sublet rooms in their houses to pay for the rent or to rent a room instead of an entire apartment has increased. In some cases without realizing it – which is outside the law, especially if the contract so specifies it – and in others, notifying the owner of the situation.
"I can't find a job and I don't want to fail the owner"
For Nohelys, a 42-year-old woman who landed in Valencia in 2018, the health crisis has led to a fall into the void. She was left without her job taking care of an elderly person and was confined to her home in Valencia with her 16-year-old son with whom she lives. Without any income. He paid 480 euros a month in rent, but unemployment made it difficult to pay the amount regularly. And he accumulated a debt with the owner who has increased his rent to 520 euros per month. This situation forced her to have to sublet one of the rooms in her house to a third person. Since last year, five tenants have already passed in full pandemic, with all that that entailed. "I have sublet a room out of necessity. It is not easy to find work and the payments are piling up."
Nevertheless, introducing an outsider with a minor is not the ideal setting for a mother. "I have found everything, there are always problems and it does not give security, but there is no other". Nohelys rents a room with a single bathroom included for 280 euros. But that does not ensure that he will have financial support to pay the monthly payment, because, in fact, the man who lived in his house left a week ago without saying (and without paying) anything. Now, after a year of sporadic jobs, he doesn't know how he will cope with the payments that come if he can't find a job. "I am desperate because I only get jobs with exploitative conditions and I don't want to fail the owner, who behaves phenomenally with us," laments Nohelys. Salud Juan is responsible for housing at València Acoge and talks about the causes of this increase in sublease. "The rental market demands too many requirements for a precarious population: bond, one month's payment, contract (sometimes indefinite) or even guarantees. Demands that are very high and that are far from the reality of the labor market", says the technique. After the pandemic, "Jobs have been lost and people without income have increased and if you add that to people in an irregular administrative situation, renting a room is the only way to avoid ending up in eviction"says Juan. He also talks about the psychological consequences, which are not left out at this juncture." It is not pleasant to bring someone home or enter a home that is not yours, sometimes it is unsafe, even in some cases a single room is rented for a mother and a son, with all that that entails psychologically". Insecurity and instability due to the entry and exit of tenants. Something that increases when there are minors involved. This instability is aggravated when, as they do not have a contract, tenants cannot register" there is a lack of access to basic rights and everything gets complicated, "adds Juan.
Just a couple of facts. The rental price in the Valencian Community has risen 25% in the last five years. In October 2021, the square meter for rent was 7.7 euros per square meter in autonomy and five years ago, in the same month of 2016, it stood at 5.8. A standard 90 square meter house costs on average 693 euros in the Region. And in Valencia, this amount increases, since the price of an apartment is 747 euros on average per month.
Vicente Díez, spokesman for the Association of Real Estate Agents of València attributes this rise to the lack of rental supply and the high demand in contrast. As the price is through the roof, you choose to rent rooms. If it is done in tune with the owner, he adds, "this practice is, in fact, more profitable for landlords" and there are, on the other hand, other types of profiles that are looking for a room such as tourists or people who come for a few months. "Renting a room is legal and a solution for many people"If the tenants sublet to cope with the expenses in a shared way and the owner knows it, there is no problem. The conflict comes when the owner is not aware of this reality.
"How am I going to pay a rent of 650 euros if I earn 800?"
Pablo is a fictitious name to preserve the identity of a 29-year-old who lives in Valencia and sublet a room to a woman, Lucia. Something your landlord cannot know. But what he does. Because you have no choice. Before the pandemic, I worked in the hospitality industry and earned enough to afford a rent of 650 euros. It was fair, but it could. However, when the health crisis came, he was fired. "Luckily I worked everything that was listed and that in my contract it said that it was 40 hours, because many people work more hours than they can legally and that, when unemployment comes, it shows." Breathe because he could live during the confinement of the benefit for unemployment. But after six months that income ran out and Pablo had to look for another job. Now he earns his salary as a commercial teleoperator and does not exceed 800 euros per month.
"I have sublet a room that I had free, How am I going to pay 650 euros of rent (plus expenses) if I earn 800?". He has already had three companions in six months. He does not always fit in with the person you live with, he details. The owner of the house does not know it, although he senses it. For that reason neither his face nor his name are included in this report. "I know that if the landlord is not knowledgeable, this practice is not ethical or correct, but if he is not, I do not know how to pay the monthly payment." Lucía (also fictitious name) is his partner. He is 34 years old and unemployed. She was looking for a room because she finds it impossible to even consider living alone. "Right now I live off my parents' income, but I don't want them to take care of an endorsement of a flat that could later have a negative effect on them." That is why he chooses to rent. 250 euros with expenses included is what Pablo offered him. "For the way things are, it's great, besides, there are two of us and that makes living together easier." Both criticize the excessive requirements to rent a house. And that all their wishes and illusions disappear when they pay the monthly payment that takes, with it, a large part of their salary.