Shakira joins the list of artists who sell their music catalog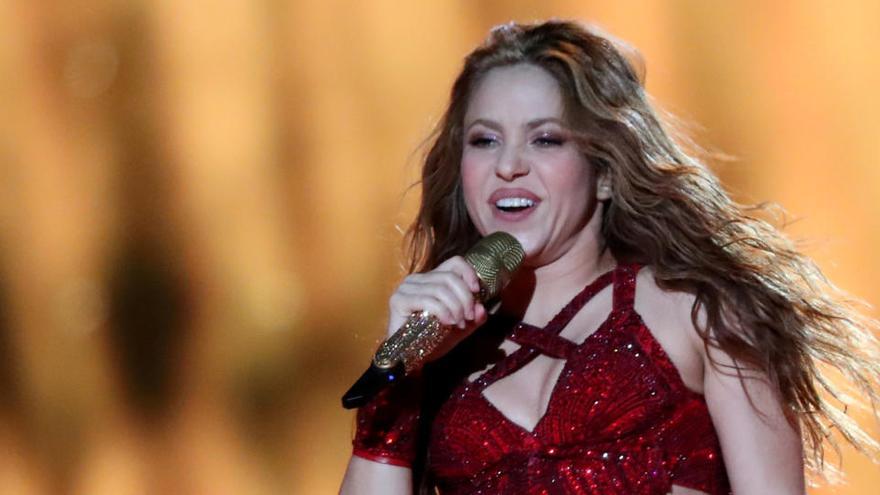 Shakira has joined the growing list of top-notch songwriting artists who have decided to sell their catalog of songs, a list that in recent weeks has also incorporated the names of Bob Dylan, Neil Young or Lindsay Buckingham, former member of Fleetwood Mac.
In the case of the Colombian, the recipient one hundred percent of your current repertoire (which is made up of 145 topics) has been Hipgnosis Songs Fund, which is a British song management and music intellectual property investment company co-founded in 2018 by Nile Rodgers and Merck Mercuriadis, who at the time led the careers of figures like Beyoncé and Elton John.
"I am honored that songwriting has given me the privilege of communicating with others, of being part of something bigger than myself. I know Hipgnosis will be a great home for my catalog and I am very happy to partner with this company. Directed by Merck, which truly values ​​artists and their creations and is an ally for songwriters ... who care deeply about the continued life of their songs, "Shakira said in a statement.
Although without offering figures for the amount of the operation, the company has confirmed through social networks the incorporation of Shakira to its catalog, which already includes Dave Stewart (Eurythmics), Debbie Harry (Blondie), Chryssie Hynde (Pretenders) , The Chainsmokers or Mark Ronson.
In recent days, the firm also took 50 percent of the rights to Neil Yong's repertoire, about 1,180 songs for about $ 50 million, an industry source told Variety magazine.
The operation took place in parallel with which it also allowed to incorporate the copyright and publication of Lindsay buckingham, some 160 songs, including some of the hits he wrote for Fleetwood Mac, like 'Go Your Own Way'.
The flow of these movements has increased notably in recent weeks by composers of all styles and coats, as was evident when Bob Dylan announced in December that he was selling his rights to about 600 songs. to the Universal Music Publishing group for an amount close to 250 million euros.
In the last hours another who repeated the movement was the leader of OneRepublic, Ryan Tedder, known above all for being the author or co-author of some of the biggest hits of recent years, such as' Halo 'and' XO 'for Beyonce,' Rumor Has It 'by Adele or' Sucker 'by Jonas Brothers.
The tour stop and the presidency of Joe Biden
According to some experts, the largest number of operations of this type registered in recent weeks would have to do, on the one hand, with the tour stop for a year because of the Covid-19 pandemic (one of its main sources of income) and, on the other, with the arrival in the White House of Democrat Joe Biden and the possible increase in taxes that tax the capital increase.
On the other hand, the greater interest of funds to invest in this field would have to do with the predominant role that streaming platforms have begun to play, in which not only news are monetized, but also what is It is called repertoire songs, especially the greatest hits, now with a longer or renewed life.
According to an estimate published by The Wall Street Journal, music catalogs are being revalued year by year to the point that a repertoire for which 41,000 euros could be paid could be currently valued in millions, in a wide range of 4 to 40 million.
Hipgnosis Songs itself confirmed these arguments in its welcome greeting to Shakira: "She is an excellent creator who has paved the way from what was a great physical success to now having greater streaming success than most of her contemporary colleagues. It is wonderful for us to welcome the queen of Latin music and much more. "