Sexist violence passes accounts with football, trigger of aggressions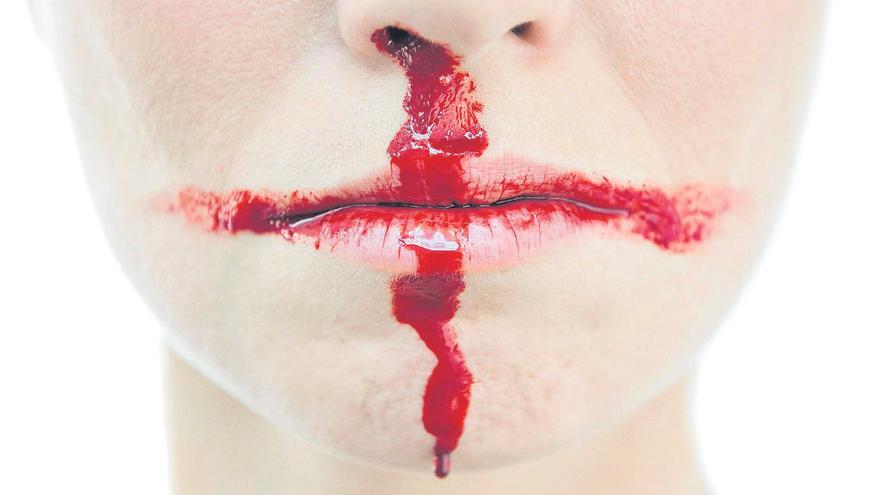 "Not everyone is looking forward to tonight's game", they had warned from NCDV before the start of the match. "Cases of domestic abuse increase 26% when England play and 38% if they lose." The data comes from a study by Lancaster University, which analyzed the World Cup tournaments in 2002, 2006 and 2010.
Cases of domestic abuse increase 26% when England play and 38% if they lose
Another study by the Scottish Center for Crime and Justice Research published in 2014 also found the link between assaults in the home and the football. It included a report from the Strathcly Region Police based on reports and incidents of gender violence. Domestic abuse had skyrocketed coinciding with matches between archrival teams, the Celtic and Rangers, both from Glasgow.
Saturdays, the blackest day
The number of attacks varied depending on the day of the week and the time the match was played. On Saturdays, violence against women increased by 138.8% and the worst moments occurred between midnight after the match and first thing in the morning. Sundays increased the 96.6%, and on Wednesdays the 56.8%. In both cases, the virulence of the attacks increased between late afternoon and one in the morning.
Researchers from the London School of Economics (LSE) have already noted that in confrontations of the Manchester United and Manchester City domestic violence decreased during the match, the time when the most alcohol was consumed, but increased four hours after the end.
The blemishes of the beautiful game
Something toxic to eradicate continues to surround football. A world mainly of men still, whether they are managers or players, managers or spectators, where a traditional culture of machismo, homophobia, racism and violence persists. The social influence of the beautiful sport is enormous and so should its responsibility, starting with its figures. Just six weeks before Euro2020 started, Wales appointed a new manager for their national team. The former, in office since 2018, Ryan Giggs, A former Manchester United star, he is on trial for abusing his ex-partner and her sister.
"When a club accepts someone convicted of violence against women, they are saying that doing that is acceptable," says professor Monica Sapucaia Machado.
Neither is the case unique, nor does it only occur in Great Britain. According to the BBC, "the Brazilian Football Confederation can complete a team of active players accused or convicted of crimes related to gender violence or sexual assault ". A former Flamingo goalkeeper is currently playing for another team after serving less than a third of a 22-year sentence for having his girlfriend murdered, strangled and her torn body thrown to the dogs.
"When a club accepts someone convicted of violence against women, it is telling Brazilians that doing that is acceptable", points out the professor of Politics and Legal Economics, Monica Sapucaia Machado. In Argentina, there are more than ten top players accused and convicted of gender violence. And in Spain there have been notorious cases, such as the sexual abuse of two Arandina players of a girl under 15 years of age or the dissemination without consent of a sex video of Sergi Enrich and Antonio Luna, then Eibar players, and still active.
Beyond alcohol and football
Other sports are also linked to domestic abuse. The Welsh police saw an increase in 79% of cases during a match of Wales vs. England rugby held in Cardiff. Studies in USA have found a greater admission of women to hospital emergency services due to assaults at the hands of their partners during American football games, the most popular sport in that country, and especially during the famous Superbowl.
"It is not football or alcohol, but patriarchy, which is behind the attacks on women and children," maintains journalist and writer Mona Elthawy
The presence of alcohol is a constant and its contribution to violence is greater than that of any other substance. But the writer and journalist Mona Elthawy wants to "make things clear: it is not football that makes men abuse women and children. It is not the alcohol these men drink while watching football that causes women and children to be injured. Win, lose, or draw, the outcome is not what leads a man to hit a woman. It is patriarchy that allows abusers to be protected".