Sex slaves in Barcelona: "When the clients left I wanted to rip my skin off"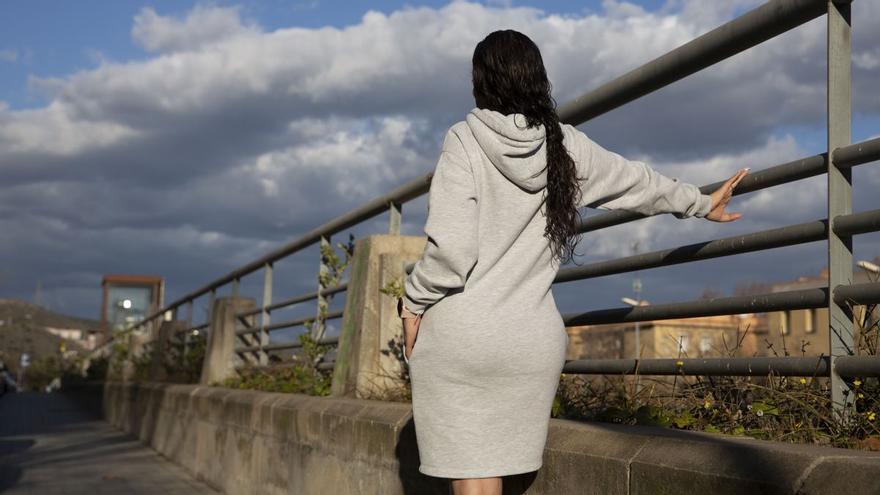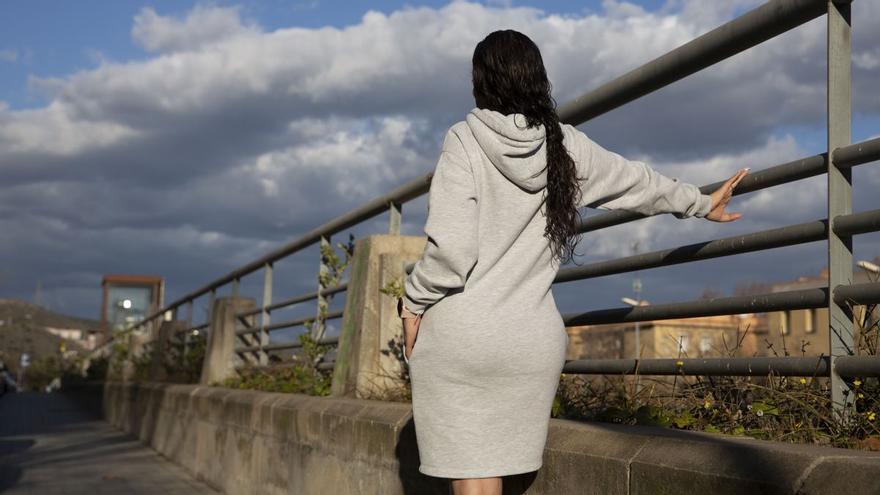 Every night, before going to bed, Lara would rub her skin furiously under the shower crying seas. She lived during the day locked in a flat Barcelona forced into prostitution for more than 15 hours in a row. "I wanted to rip off my skin, as if I had worn a sweaty and stinky mantle all day," explains this Peruvian who arrived in Spain deceived and in debt. Like her, in Spain more than 45,000 women and girls are sexual slaves. Those who manage to get out of Calvary find themselves with some incapable administrations and end up in the most extreme poverty. "Everything goes through your head, you consider going back, you consider hurting yourself, hurting yourself a lot, killing yourself...", Veruska, another survivor, is sincere. Today, the two women participate in a project of the Welfare and Development Association (ABD) that tries to find a job opportunity for them. "We arrived too late, it is not detected enough, nor women are accompanied", denounces Mireia Munter, coordinator of international projects of the entity.
Veruska and Lara are called neither Veruska nor Lara. They use these pseudonyms to tell their stories in The Newspaper of Cataloniafor fear that their exploiters will find them again or their closest relatives may recognize them in experiences that no human being would bear. "I would define it as terror"Says Veruska. "You don't recognize yourself, you stop knowing who you are... and you think that everything is your fault", assumes Lara. She blames for wanting to migrate to Europe to find a life where you can make it to the end of the month and don't fear being pointed at with a revolver. Veruska was born in Colombia. Her teenage son and her parents still reside there. She worked as a waitress and was harassed daily by her partner, who came to kidnap her, lock her up and break the windows of her parents' house on several occasions and that he was untouchable by the police. "I always dreamed of going to Spain or United Statesbut the trigger was when I experienced this abuse: I knew that if I stayed in Colombia would look for me and kill me", she says. Lara worked as a shop assistant in Peru and decided to migrate when she was unable to afford medication for his father's chronic illnesses. "I needed money and they told me that in Spain you earned much more," she recalls.
friendly face exploiters
In fact, in order to get to Barcelona, ​​both had a supposed friendly hand that, when they got here, was an unbearable whip. In Veruska's case, she was an old childhood friend whom he met again. "It became my cloth to cry onand told me that she was going to Barcelona, ​​that an aunt of hers would give us work, and she lent me 600 euros, two million pesos, for the plane ticket," he says. The deception with Lara came through Facebook messages of an old co-worker who was already in Barcelona and painted an oasis for her. "He lent me money for my father and he paid me the ticket, I thought he wanted to help me", sighs. None of that happened. Veruska came to Barcelona in December 2018, Lara in April. The supposed friends became real exploiters. "A month after I arrived, I still hadn't met the supposed woman who was supposed to give me a job, she told me that they had had a fight and that she would never meet her," Veruska describes. After many shouts, cries and sighs, her exploiter proposed to practice prostitution. "I couldn't refuse: I had nothing here, but I couldn't go back to my country, I didn't have money to pay the rent and I also owed him money"assume.
To Veruska, the so-called friend sent her locations of hotel rooms where clients were waiting for her. "The first day was horrible. I told the client that it was my first time. I was delusional and thought I would cancel the appointment. But no, he told me to relax, but quickie he had paid for an hour", she remembers. Lara arrived at her first day of work thinking that she would go to a night bar. "It was a flat and she had to work as a prostitute. I was in shock. They bought me makeup, dresses, and took pictures of me to upload them on the internet... At that moment, everything changes. I found myself unable to do it but the third client who arrived I couldn't refuse anymore...", explains Lara.
Infections and duresses
From then on, the clients followed. Veruska, from hotel to hotel crying in the corners and discovering how the Rambles of Barcelona were full of pimps and girls like her. Lara, locked in an apartment penetrated by more than ten men a day. "He arrived at the flat at 9 and worked until 10 pm, 11 pm... or until the last client. We could hardly go out to eat and we only had one holiday, "she recalls. In her case, the National Police he broke into the apartment to supposedly free her. She covered up her exploiter, out of fear that she would tell her parents in Peru and because she still owed him money. "You learn to make yourself believe that it is voluntary, that it is your fault and you asked for it, the police never told me what trafficking was, that I was a victim...", he says. From then on, he had to go up to the roof with each raid.
The two girls have many gaps from those months: stress and fear have led them to forget many memories. Veruska remembers the clients who sabotaged her to remove the condom. Lara, of those who arrived drugged, or how they forced him to work when he had his period. "You had to put a pad inside and do it. I had a lot of infections, and I had to go to the doctor... but they made me work anyway... I remember terrible pain", he says. During this time, they discovered that their exploiters took at least 70% or 90% of what the clients paid. "I realized that the girls on the street charged 150 or 200 euros and I did not, I I was stealing," exclaims Veruska.
Exit and fall into the void
After two months, in March 2019, Veruska decided to leave the farm. It was not easy: the threats were constant. "In the end, the girl suggested we go to Mallorca, and when I saw that it was an island and I couldn't run away, I refused," she explains. However, she continued to prostitute herself for a few days in order to pay her rent and food. She until she found the Red Cross. "They gave me a ticket to eat for three months, and I left it there, what happens is that they never treated me as a victim of sexual exploitation," it says. Lara took six months to flee, at the beginning of 2019. "The girl threatened me with money, with my family... but in the end I thought, I can't take it anymore. I even thought of turning myself in to the police so they could deport me to Peru, or that they take me to jail," he recalls.
But after gaining freedom, they fell into the most extreme poverty. "There is no accompaniment since you want to leave it and you leave it", says Veruska. The only income they have now is taking care of the elderly or small children without a contract and very sporadically. "You learn to go looking for food in social entities... but in the end it is not a help that allows you to get ahead ... they are temporary, not real, "he laments. With the confinement, the situation worsened. "He closed everything and I found myself with absolutely nothing, telling my story to 12 social workers so they could give me a bowl of rice...", complaint.
Without complaint and without papers
In fact, it was not until 2021 when the two discovered that they were victims of human trafficking and, finally, they are served by the Municipal Unit against Human Trafficking (UTEH) of the Barcelona City Council. "Now I can no longer report, I have no evidence, I deleted all the messages...", says Lara. If they had gone to court, and denounced their exploiters, not only would they have been able to prevent these criminals from continuing to abuse more women, but they could also access a work and residence permit in Spain, and the cataloging of victim with all the right of law.
"In many cases we arrive very late, and the situation of exclusion is maximum: there are not enough detection protocols or a comprehensive law that protects them and gives them rights," laments Mireia Munter, coordinator of international projects for the Welfare and Development Association (ABD). This entity is participating in a European project to accompany the victims of human trafficking and achieve their full social integration, that is, a job."Many women they are undocumented migrants, and if they do not get a one-year contract of 40 hours a week, it is impossible for them to work legallywhich is why it is important to be able to collaborate with companies and for them to help us," asks Munter.