'Sex and the City' will return with a series on HBO Max without Kim Cattrall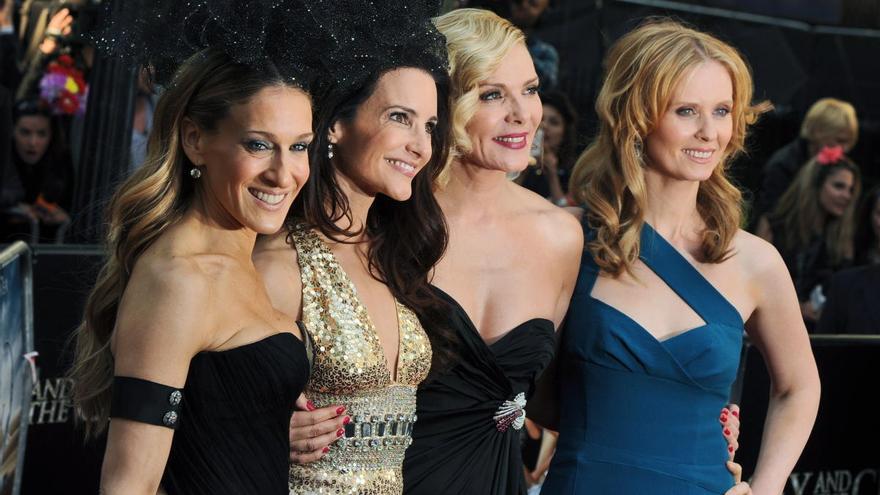 'Sex and the City' to return to television with an HBO Max series that will feature Sarah Jessica Parker, Cynthia Nixon and Kristin Davis as protagonists but in which Kim Cattrall will not be there.
'And Just Like That …' is the title of this new television adventure of 'Sex and the City' whose main novelty compared to the original series will be the absence of Kim Cattrall, who played Samantha but who will not appear in these new episodes.
Although HBO Max did not give a specific explanation about it, it is very possible that Kim Cattrall's non-participation is due to public confrontation he has had with Sarah Jessica Parker for years.
The digital platform detailed today in a statement that 'And Just Like That …' andYou will explore "the even more complicated reality of life and friendship." Carrie (Sarah Jessica Parker), Miranda (Cynthia Nixon) and Charlotte (Kristin Davis), all of them over 50 years old.
"I grew up with these characters and I am looking forward to seeing how your story has evolved in this new episode, with honesty, emotionality, humor and their beloved city that has always defined them, "said Sarah Aubrey, who is the head of original content for HBO Max today.
'And Just Like That …' will feature ten half hour episodes each in length and will begin filming in New York in late spring. The original 'Sex and the City' series ran for six seasons and 94 episodes that aired between 1998 and 2004.
This television production triumphed among the public and critics, it was three Golden Globes and an Emmy for Best Musical or Comedy Series, and made Sarah Jessica Parker a world star. The series continued its storytelling on the big screen with two films starring the four original leads: 'Sex and the City' (2008) and 'Sex and the City 2' (2010). It also had a short prequel on the small screen titled 'The Carrie Diaries' (2013-2014).