Seville will be the headquarters of the Spanish Space Agency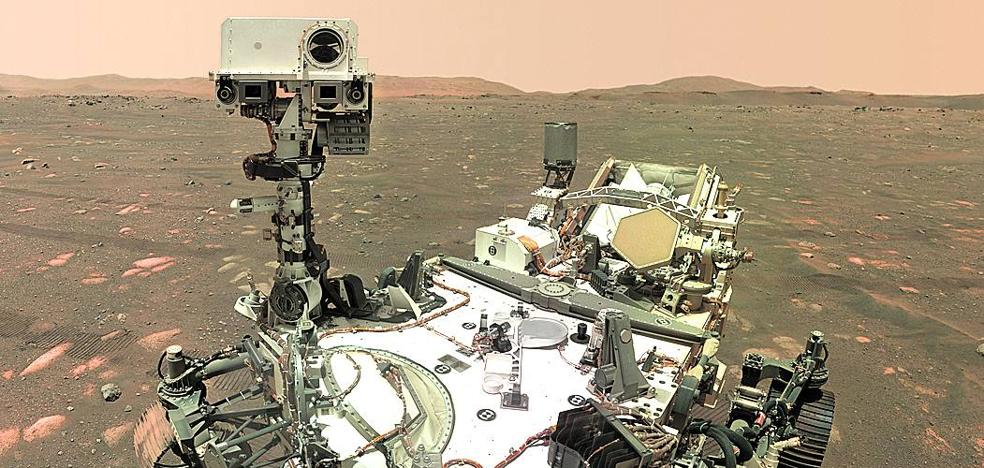 Science | Space
Zamudio aspired to host the organization, which will start operating in the first quarter of 2023 with 60 employees and a budget of 500 million
Seville will be the headquarters of the Spanish Space Agency, just announced Isabel Rodríguez, the Minister of Territorial Policy and government spokesperson. The new body will start operating in the first quarter of next year with about 60 employees and a budget of about 500 million. The agency will focus on the promotion, execution and development of space research and technology development in the fields of space, security and defense. It will also promote the development of satellite applications, as well as the use of data from this type of devices, and will promote and strengthen the industry in the sector in collaboration with ESA and the European Union. Its creation was an old demand of the aerospace industry and scientists.
The Basque Minister for Economic Development, Sustainability and the Environment, Arantxa Tapia, announced on November 2 that the Basque Country aspired to host the institution's headquarters in one of its three technology parks. When the proposal was formalized six days later, to which a municipality had to submit, the Government of Urkullu favored the Bizkaia Science and Technology Park. "Zamudio is the most competitive place (in the autonomous community), our best asset," a government spokesman told this newspaper.
The Biscayan town, which has competed with twenty others from all over the country, met all the requirements established by the central Executive to host the Spanish Space Agency. From the 3,000 square meters available for the facilities to the international air connections with the main European capitals, including the large hotel capacity. Although the election of Zamudio by the Basque Government was contested in Álava, the general deputy for that territory, Ramiro González, admitted a few days ago that the Miñano industrial estate did not meet the requirements established by Madrid.
The Basque space industry is a growing sector. HEGAN's partners, the Basque Country Aeronautics and Space Cluster, had a turnover of 86 million euros last year, compared to 34 million ten years ago. The great tractor of the sector in the Basque Country is Sener, a Biscayan firm that took off into space in 1967 with the construction in Sweden of a rocket launch tower for the European Organization for Space Research, predecessor of the European Space Agency (ESA).
Since then, Getxo engineering has participated in projects such as the Hubble telescope, the International Space Station, the Curiosity and Perseverante all-terrain vehicles, the Herschel and Planck observatories... The turnover of this company - one of the three largest Spanish companies in the sector together with Indra and GMV- amounts to around 70 million a year. Behind Sener, Satlantis, also from Biscay, has emerged in recent years, specializing in the construction of small cameras and satellites that on May 26 put the first Basque, Urdaneta, into death. These two engineering companies are followed by a myriad of small firms such as Aernnova and AVS, as well as technology centers.