Sevilla FC: Sergi Gmez responds to Llorente's jump to the lame leg … and puts a 3 centimeter tip!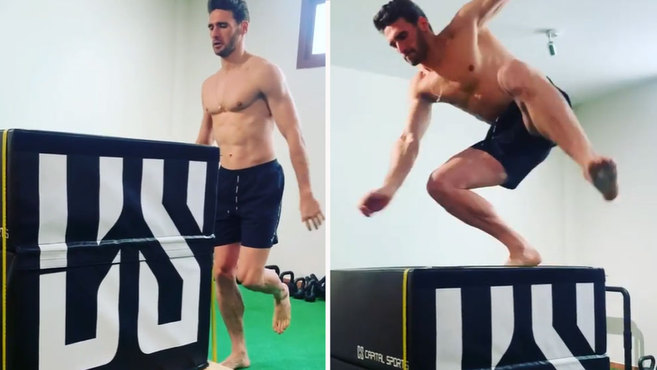 Sevilla FC

TO

Super vertical jump of the rojiblanco with 108 centimeters beating only with one leg
ANDThe Sevilla central defender accepted the glove thrown by the Atletico midfielder and overcame his vertical jump, reaching as far as 108 centimeters on the lame leg. If Llorente's jump was already frightening due to the power of the lower body, Sergi Gmez's record is amazing. Tremendous!