Sevilla and Mallorca save their pass in the Cup in extra time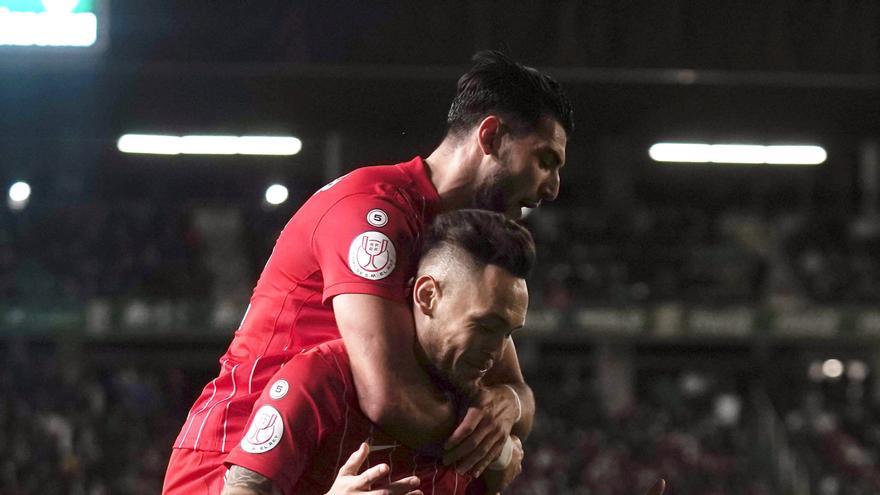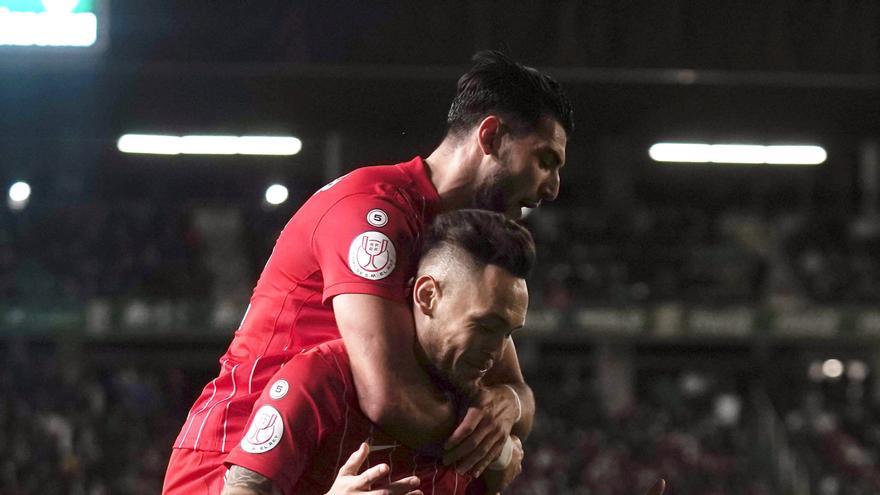 The extension got the Seville and to Majorca they could take a scare against Córdoba and Gimnástica Segoviana, on a new day copera that also put the Spanish and that it was a procedure for Betis and Real Sociedad.
The five First teams passed but with less solvency than on Tuesday. The surprise was around El Nuevo Arcángel and the Municipal de La Albuera and It was consummated in the Andratx field, of the Second RFEF that eliminated Oviedo, Second Division, after winning 2-1.
That of the Asturian team was the most striking surprise because Sevilla and Mallorca were able to get out of trouble. Sevilla qualified with a goal from Argentine Lucas Ocampos in the 108th minute to avoid penalties, a major shock and a premature elimination (0-1).
Mallorca also had to go into overtime to beat Gimnástica Segoviana. Unable to dial in ninety minutes the Balearic team held on to Ángel's double to breathe (0-2).
Espanyol also dodged a disgust. After winning 0-3 in the 50th minute with a Loren Morón hat trick, he ended up looking at the clock because Solares scored two goals, the work of Gelo and Quique Gutiérrez and sought the tie in the remaining seven.
For Betis and Real Sociedad it was a procedure. The Sevillian team thrashed Alicante (0-4) with goals from Cristian Tello, Laínez, Bartra and Joaquín.
The same score was obtained by Real against Panaderías Pulido that sealed the bulky score thanks to Portu, Aihen Muñoz, Sorloth and Djouahra.
Except for the farewell to Oviedo there were also no premature eliminations in Second. Zaragoza qualified, after winning Messenger (0-1), Ibiza that beat Brea (0-2), Fuenlabrada against Alzira (0-1), Amorebieta against Europa (0-1), Ponferradina against Cacereño (1-2) and Mirandés who won in San Roque de Lepe (0-3).