Sevilla, all or nothing in Salzburg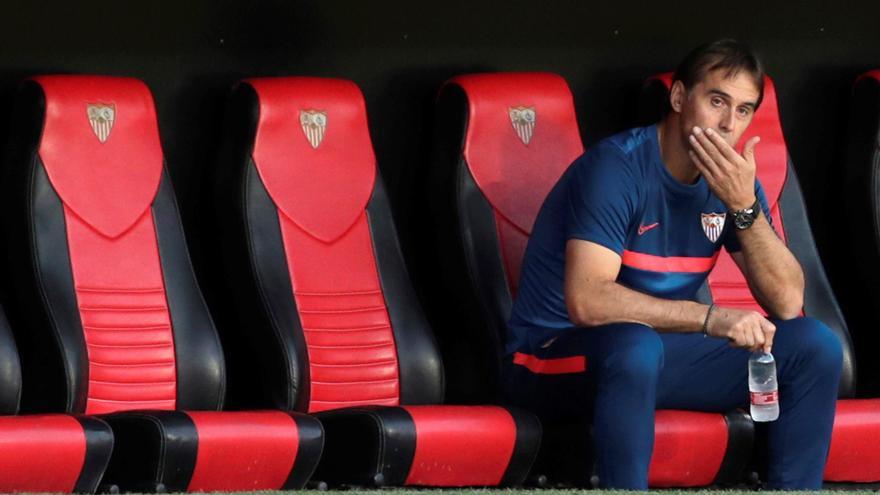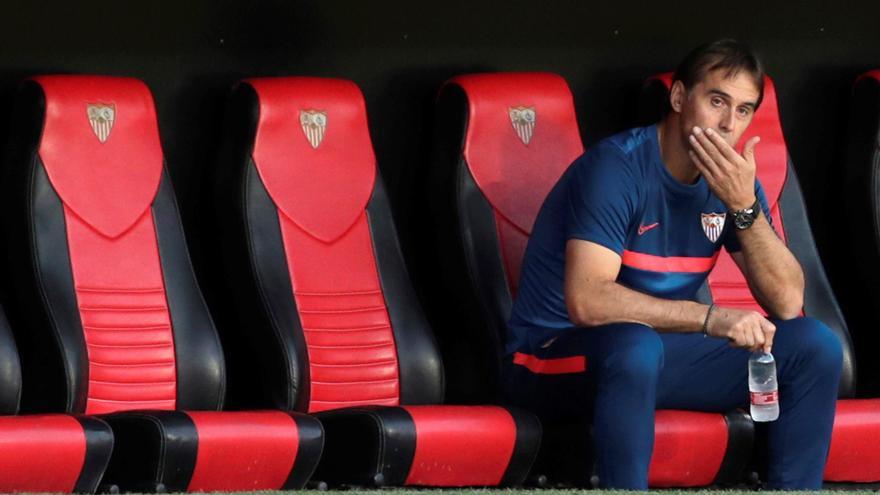 The Seville it's played this Wednesday your future in the Champions League on his visit to Salzburg, in an all-or-nothing match for both teams, although the Spanish it is only worth winning to access the round of 16, while the Austrians would use a draw to qualify.
Group G of the Champions is a boiling kettle, since all its members depend on themselves and will play it in two crucial appointments, in Salzburg-Seville and Wolfsburg-Lille. The sevillistas, third with 6 points, would go to eighth if they win, and as first if the Gauls lose in Germany. Meanwhile, Salzburg, second with 7 points, would make history with the first pass of an Austrian team to the eighth and for this it would be enough for them not to lose against a Sevilla that could even stay out of Europe or re-enlist as third in the League. Europe if it falls or draws, as long as Wolfsburg did the same.
Thus, the Seville of Julen lopetegui, second in LaLiga Santander after beating another Champions team like Villarreal (2-0), arrives in Austria for all, with no margin for error. Only worth defeat a young Salzburg who made things very difficult for him at Ramón Sánchez-Pizjuán, with a 1-1 record and penalties in the same match in this tournament: four – three in favor of the Austrians – and only two converts.
To do this, and after three consecutive draws that weighed down his team, the defeat at home against Lille (1-2) and the last win against Wolfsburg (2-0), Lopetegui must overcome adversity. There is no other choice for his team, greatly diminished by injuries and physical wear and tear, with accumulated fatigue in his key men.
In this way, the six-time champion of the Europa League, to whom everyone in Salzburg transfers the pressure of having the favorite band, arrives at this crucial appointment, with important consequences in terms of sports and finances, without five footballers of great weight. , all due to injury and the last one was the Argentine Marcos Acuña. The left-handed winger, a fixture in the eleven of Sevilla and Argentina, has joined Jesús Navas, Suso Fernández, Argentine Erik Lamela and Moroccan Youssef En-Nesyri, for a hamstring problem suffered on Saturday against Villarreal, which has forced the Basque coach to pull six youngsters from the subsidiary (goalkeeper Adrián, Valentino, Juan María, Luismi Cruz and Juanlu Sánchez).
Neither can Serbian half Nemanja Gudelj and Moroccan winger Oussama Idrissi play in Salzburg, as they are not registered for this phase of the tournament, so it is likely that Lopetegui will repeat the eleven that he beat Villarreal with the only change from Swedish international Ludwig Augustinsson. on the left by Acuña. On the other side, Salzburg face their ghosts in their first big decisive game of the season, a clash in which a draw would make them the first Austrian team to reach the Champions League round of 16, albeit in a empty stadium due to confinement in force in Austria.
The 'red bulls', absolute dominators of their league in the last decade, carry the label of underperforming their options in international competitions due to their lack of experience. Is he youngest team of all those who compete in the Champions League, with an average age of 22, and their coach, German Matthias Jaissle, at 33, is also the youngest coach.
Part of that naivety was seen in the September game at Sánchez-Pizjuán, where he achieved a draw (1-1) despite having three penalties in his favor. Now, he has several important casualties, precisely among some of his most experienced players, such as ex-Sevilla center-back Max Wöber or Austrian international midfielder Zlatko Junuzovic, among others.
The list of absences in defense It is especially important: along with Wöber, Bernardo, Albert Vallci and Bryan Okoh are also injured. It is doubtful, although it seems that he will be able to play, forward Noah Okafor, who until his recent annoyances was a pair up with the great star of the team, the 19-year-old German international Karim Adeyemi, who has scored four goals in this Champions League.
However, Matthias Jaissle believes that the pressure is on Sevilla and his young squad faces the challenge with maximum motivation. "We are very excited. It is an all or nothing match against a top European team in the Champions League. What can be better for a footballer? It is in our own hands to reach the round of 16," he stressed.
Probable lineups
Salzburg: Köhn; Ulmer, Onguene, Solet, Kristensen, Bernede, Sucic, Seiwald, Aaronson, Adeyemi, and Sesko.
Seville: Bonus; Montiel, Koundé, Diego Carlos, Augustinsson; Jordan, Fernando; Ocampos, Rakitic, Papu Gómez; and Rafa Mir.
Referee: Slavko Vincic (Slovenia).
Stadium: Red Bull Arena (no audience).
Hour: 21.00 (20.00 GMT).