Seven people accepted euthanasia in the Canary Islands in the first year in force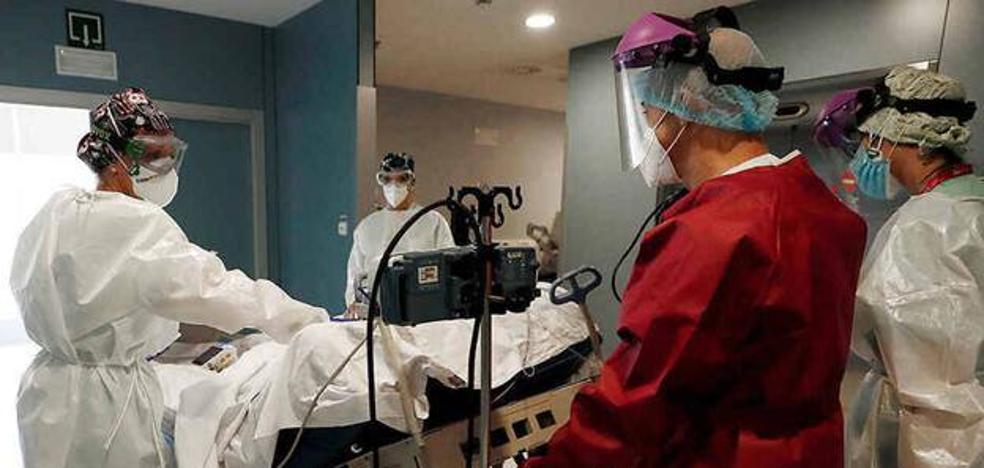 All received a favorable report from the Guarantee and Evaluation Commission that regulates it and had their origin in centers of the public network of the Canary Islands Health Service, according to Health
The Minister of Health of the Canarian Government, Blas Trujillo, reported this Tuesday that, after the
first year of the approval and implementation of the Euthanasia Law A total of seven people, five of whom are women and two men, have taken advantage of the aid in dying service.
They all did so after receiving the favorable report from the Guarantee and Evaluation Commission that regulates it and had their origin in centers of the public network of the Canary Health Service, according to what Health has indicated in a statement.
Of these, four were carried out in the hospital setting and three in the patient's own home,
"always respecting the will of the person".
In addition, there are two applications under study and two other petitions whose files are in the process of being initiated.
The counselor explained that the law recognizes medical assistance in dying, as an individual and free right, included in the common portfolio of benefits of the National Health System, supervised and carried out by health professionals in a
"guarantor".
Among the requirements for people to apply for the benefit, it is established that they must be of legal age, capable and aware at the time of application, suffer from a serious and incurable illness or a serious, chronic and disabling condition certified by the responsible doctor. , and have made two requests voluntarily and in writing, with at least
15 calendar days between the two.
Likewise, the norm determines the duties of the health personnel who attend to these people, defining their framework of action, and regulates the obligations of the administrations and institutions concerned to ensure the correct exercise of the recognized right.
The law also articulates the possibility of requesting this aid in advanceto apply it at a later time, when the capacity to act is no longer available.
This advance directive document is called an Anticipated Manifestation of Wills (MAV) and is registered in the Registry, with its corresponding annotation in the Clinical History of the SCS, both for Primary and Specialized Care.
The counselor specified that since the beginning of the MAV Registry in the Canary Islands, in 2007, 17,295 demonstrations have been registered. Of this,
14,763 are active currently and a total of 1,438 have been registered since the entry into force of the euthanasia regulation law.
Of the latter, and
n 892 cases have expressed the express desire that euthanasia be administered (6 out of 10), compared to 71 in which the express will of its non-application is established, and 388 in which there is no statement in this regard.
Likewise, of the 14,763 current manifestations, in 3,069 the will to receive euthanasia has been registered, in case of complying with the criteria established in the Law for its application, compared to 170 in which the express wish of the grantor of euthanasia has been registered. not be euthanized.