Seven families to repopulate seven villages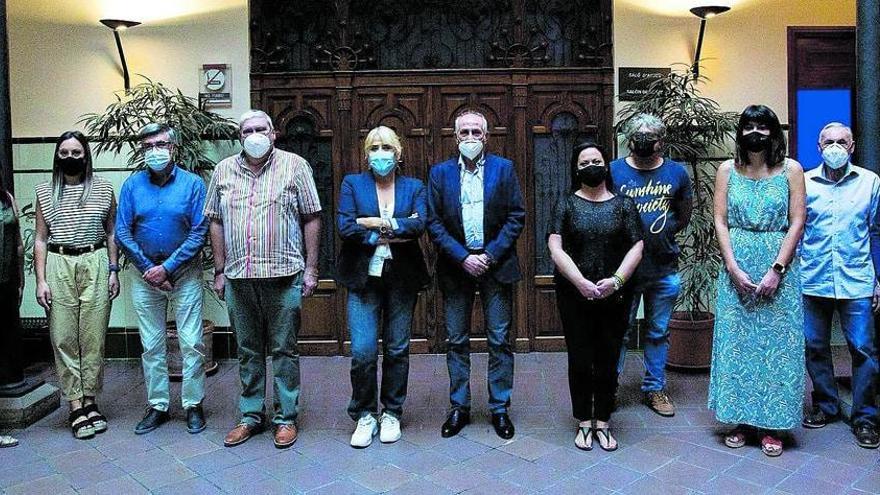 Seven families, with others expected to join in the coming months, are part of the new tool of the Generalitat Valenciana, together with the Valencian Federation of Municipalities and Provinces, to try to combat depopulation in the territory.
Zucaina, Torralba del Pinar, Cirat, Argelita, Matet, Almedijar and Cinctorres They will be the first municipalities in Castellón to welcome their new inhabitants with open arms, who will also be favored by integration with technical advice and will facilitate access to housing and employment, a key aspect of the Reviu program.
And it is that, these same people will allow to maintain part of the services that may disappear, such as catering establishments or shops. «The objective is that there be economic activity in our towns, that services that are important and that those businesses that are being lost due to lack of generational renewal are maintained", Details the general director of the Valencian Anti-Depopulation Agenda, Jeanette Segarra, while defending the need for" no bar or bakery to close due to lack of people, because there are many people outside the rural world wanting to return to its origins and to these places.
Therefore, municipal authorities of the participating towns met yesterday at the Casa dels Caragols in Castelló to publicize the initiative and demand more concrete actions like this as a result of the problem of population loss.
Those baptized as "new settlers" must pass a selection process after submitting the application to ensure that the reception is successful. After receiving the approval, they will go through an advisory process for their installation, both on a personal or family level, and for the business project.
However, the technicians themselves in charge of this matter indicate that it will go further and the accompaniment will be extended for a longer time to promote full integration in the area.
However, the promoters point out that there are some impediments that they hope to solve to improve the idea. One of them is lack of awareness of homeowners in disuse on the advantages of renting or selling their properties for the settlement of new families, since as Segarra explains and shares the Deputy Mayor of Argelita, Amadeo Llach, "we have a real problem of availability of houses."
In addition, they hope to launch before the end of the year a digital platform to manage the demand for all those who are interested in becoming repopulation and combat the lack of inhabitants in these towns.