'Servir y Protecte' premieres season still with the hangover of its thousandth chapter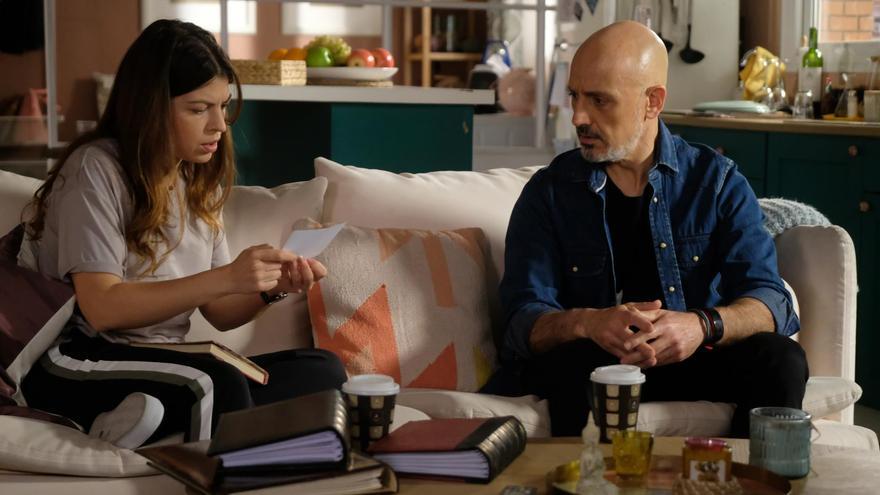 The Spanish Television crime series 'Servir y Protecte' begins its sixth season this Monday, with new signings and many new features in the South District, after having reached last friday the 1,000 chapters.
The fiction, produced by RTVE in collaboration with Plano a Plano, has already become one of the oldest daily tabletop productions of Spanish television. In this sixth season, his police and personal plots are renewed and new characters are incorporated, played by Pablo Puyol, Malva Vela, Verónika Moral, Natalia Rodríguez, Emmanuel Esparza and Ignacio Montes, among others.
The South District police station will experience an important change when Commissioner Bremon is promoted to the post of Superior Chief of the Madrid Police. Despite his promotion, Bremón will continue to be in constant contact with the police station from his new position at the helm. The new chief inspectors, Félix Durán and Andrea Vega, will fight stiff competition between them. Durán (Pablo Puyol) arrives destined for the South District from Las Palmas de Gran Canaria. He previously served in homicides in Madrid, but asked to be transferred to the Canary Islands after taking a particularly hard and media case that affected him personally.
Vega (Verónika Moral) is the daughter of Commissioner Gregorio Vega, a prestigious police officer, now deceased, who was in charge of Miralles. Andrea became a police officer following the family tradition and, intelligent and hardworking, quickly built a successful career. Another of the incorporations will be the official Yolanda Herrero (Natalia Rodríguez), a TEDAX policeman, who will discover some strings to pull to investigate his personal tragedy.
Fernando Quintero will hire an old friend, Víctor Salas (Emmanuel Esparza), as head of security, an old acquaintance who has worked in Mexico as head of security for different businessmen. This situation will not sit well with Eva Velasco. But Eva will have the biggest conflict with her sister Beatriz, who has discovered an important family secret that will make her life shake.
What's more, the South District police will have to investigate a mysterious 'hacker' named Argos. He is a criminal capable of anything for money and an expert in making his crimes go unnoticed.