Serrat, godfather of the new Open Arms ship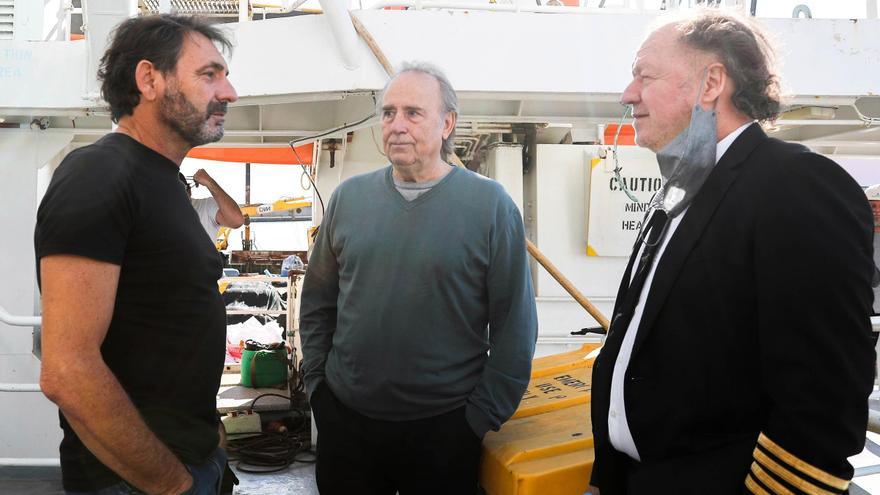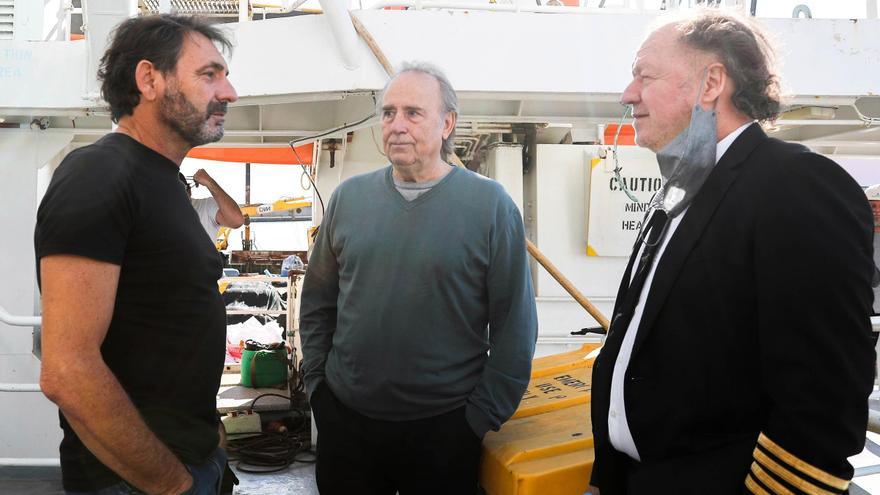 The presentation of the new flagship of the NGO Open Arms, which can accommodate a thousand people in case of need, has served to highlight this reality. In it, the singer-songwriter explained that "I feel involved in many issues, but in this one more specifically because of its proximity". At the same time he has remarked that "is great to have a port like Burriana (Castellón) to which these humanitarian ships arrive and that has the collaboration network established by the local entity l'Aurora Grup de Suport ".
If the vessels continue to arrive at the port area, it is because the need continues and it has not stopped even during the pandemic. Oscar Camps, founder and director of Open Arms has explained that "the covid has covered what was happening at sea, the reality is that last month deaths tripled compared to the same period of the previous year." In his speech, he stressed that "we hope that this new boat does not have to work as much or as many years as it has been up to now, but We ask that the inaction of the states ends and the administrations assume their responsibility in the rescue of people ".
The ship will have to wait in Burriana until the end of the year while they process all the bureaucratic issues
'Open Arms Uno', a new lifesaver
The new ship has been possible thanks to the loan of Enrique Piñeyro, philanthropist and founder of the NGO Solidaire who has stressed that "the rescue on the high seas should not be a decision but an obligation since the blanket of forgetfulness about what happens in one of the epicenters of the world, what Europe is like is very atrocious."