Series premieres – La Provincia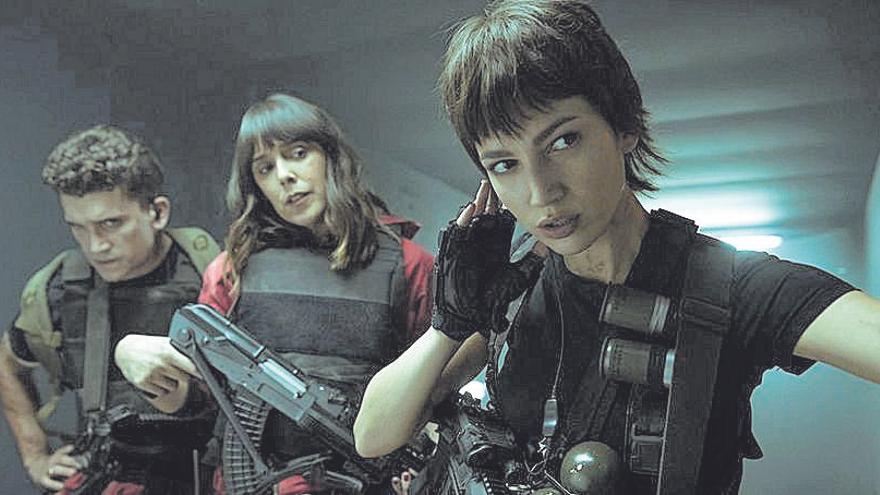 Wait for the unexpected
Inside no. 9 (T6). The last episodes of the anthological series (in every sense) by Steve Pemberton and Reece Shearsmith finally arrive in our country, via Filmin. As usual, you can only expect the unexpected. Terror? Psychological thriller? Silly comedy? Everything at once? As usual too, great guest stars: Derek Jacobi, Adrian Dunbar or Sian Clifford (Fleabag's sister). The Spanish Guillem Morales directs most of the chapters. | Filmin.
Super gay super espionage
Queer command. Michael Schur has linked a succession of comedies that aspired to popular clamor without renouncing idiosyncrasies. Now, Brooklyn nine-nine co-creator has teamed up with Sean Hayes to shape his first intriguing animated sitcom (although there was already an animated Christmas special of The Good Place). Aimed at adult audiences, it tells the adventures of a group of LGBTQ super spies and the straight agent they are forced to work with. | Netflix.
This is over (or almost)
The paper house (T5, part 1). After more than a hundred hours of robbery, the beginning of the end has arrived. We recently learned that new characters will complicate the plot: René (Miguel Ángel Silvestre), the love of life from Tokio (Úrsula Corberó) before he decided to adopt that name; Rafael (Patrick Criado), the thirty-year-old son of Berlin, and Sagasta (José Manuel Seda), commander of the Special Forces of the Spanish Army. The final delivery will arrive on December 3. | Netflix.