Series or food addiction can hide chronic stress | Economy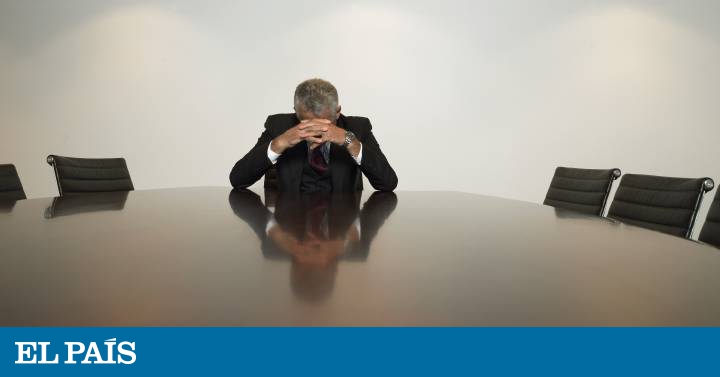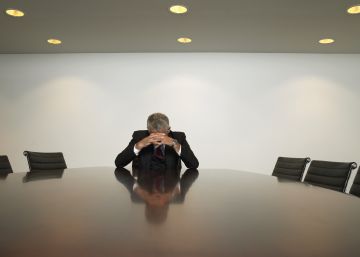 With the return of the summer holidays the alarms begin to jump. Almost 60% of Spanish workers say they suffer from stress. A huge percentage that does not differentiate between acute stress and chronic stress, which is the one that does not disappear when the event that caused it fades away; it is maintained over time and the body of the sufferer does not return to its natural state. Anxiety about the future of work or the ambition to rise are two of the frequent causes of this chronification of stress, says Gustavo Diex, director of the Nirakara Institute and co-director of the MBSR (Mindfulness based Stress Reduction) of the Complutense University of Madrid. And this produces sleep disorders, digestive problems and irascibility, which are the symptoms that indicate that the limits of the stress necessary for survival have been crossed and that it must be put in the hands of clinical professionals, he adds.
The problem of chronic stress, Explain Marta Romo, partner of the consultant Be Up, is that the person who suffers from it does not know how to diagnose it because he has become accustomed to that sustained level of anguish. This expert in neuroscience believes that it is widespread among workers, among other things because of new ways of working, hyperconnection and the increasing weight of multitasking, "which is by definition a stressor of brain activity. It exhausts the brain, which perceives work as a threat, which generates excess adrenaline and cortisol and spoils natural alarm systems. "
Romo gives clues to the self-diagnosis: beware of the lack of leisure and personal relationships, they can be the result of addiction to work and the lack of disconnection at the end. Like addiction to food or television series, which are forms of drug trafficking that often derive from work anxiety. The two experts agree on the four keys to putting stress at bay: taking care of sleep, work schedules, food and physical exercise.
That on a particular level. Although in the work environment measures are also being implemented to stop it. "The crisis has been a key element for companies to begin to raise awareness of chronic stress problems because work losses have worsened," says Diex, who currently does not detect a greater incidence of the disease, but a greater concern on the part of the World Health Organization, which has recognized burnout or burn syndrome, which really is chronic stress, as pathology indicates, and also by companies.
Rise from 10% to 36%
In fact, there are organizations that are clearly engaged in decreasing the stress levels of their employees. This is the case of the pharmaceutical company Novo Nordisk. "In the last three years the market has become much more competitive and this has resulted in organizational changes in the company, which have raised stress levels from 10% to 36%, so we decided to strengthen our health system to the employees ", explains Rocío Bustos, Director of People and Organization of the Danish firm in Spain. Novo Nordisk promotes the physical activity of its 270 workers, has a gym, competition program and offers yoga and mindfulness classes to reduce anxiety. This year's stress levels have dropped to 32% and the goal is, according to Bustos, to reach 20% by 2020. For the board, the flexibility of time, work disconnection and, above all, learning to live with stress (for which they teach self-leadership courses) are key so that the states of concern do not end in casualties or attrition.
Practice to achieve efficiency
There has been much doubt about the effectiveness of the 'mindfulness' courses how fashionable they are and that all the experts consulted for this report defend. According to the director of Nirakara Institute, Gustavo Diex, "the Mindfulness Based Stress Reduction (MBSR) program is protocolized and works, as it significantly reduces cortisol production in the brain." Of course, he is aware that the training works only among those who practice meditation techniques at the end of the program. "Only about 40% of the subjects who come to our courses practice meditation for 40 minutes four days a week. This is the weak point of 'mindfulness," he acknowledges.
The cost of training, which lasts for eight weeks and 32 hours, ranges between 295 and 345 euros per worker. MBSR groups are usually 15 or 20 people.
Diex believes that there are companies that really take the "mindfulness" seriously and others that do it because it is fashionable and has a budget, especially the big ones, he says.
Individual coaching to manage anxiety has not given them many results, because it is perhaps more theoretical, he acknowledges, just to the contrary that mindfulness programs, who try to pay attention to somatization with techniques that focus on breathing so that the individual's nervous state changes, as demonstrated by neuroimaging, according to Diex.
These meditation courses have become fashionable among companies, which increasingly have more welfare policies for their staff. These are measures that promote health, through physical activity, good nutrition and promoting emotional balance. "We work hard for the well-being of the employees – says Carmen Corbatón, director of labor relations at the Axa insurance company – but not specifically with stress because we have not detected an increase in cases. It is critical for us to guarantee the emotional health of our 3,000 employees. " In total, it dedicates an annual investment of 250,000 euros to its welfare policy.
Among many other measures, it includes time flexibility and the right to disconnection, a free psychological helpline that receives about 50 calls a year, mindfulness programs, as well as yoga classes and stress-raising training pills.
In the case of Orange, with 5,400 employees and a "holistic" health program, as they call it, for cases of stress it offers individualized coaching, mindfulness workshops and emotional training, which add to the usual conciliation measures. There are more than 80 activities that incorporates its wellness program, according to Pablo Carrillo and Mónica García Ingelmo, those responsible.
(tagsToTranslate) addiction (t) series (t) food (t) power (t) hide (t) stress (t) chronic (t) hyperconnection (t) multitasking (t) generate (t) anxiety (t) worker ( t) company (t) launch (t) measure (t) correct



Source link