Sergio Rodríguez already has the 'Minichacho' in his arms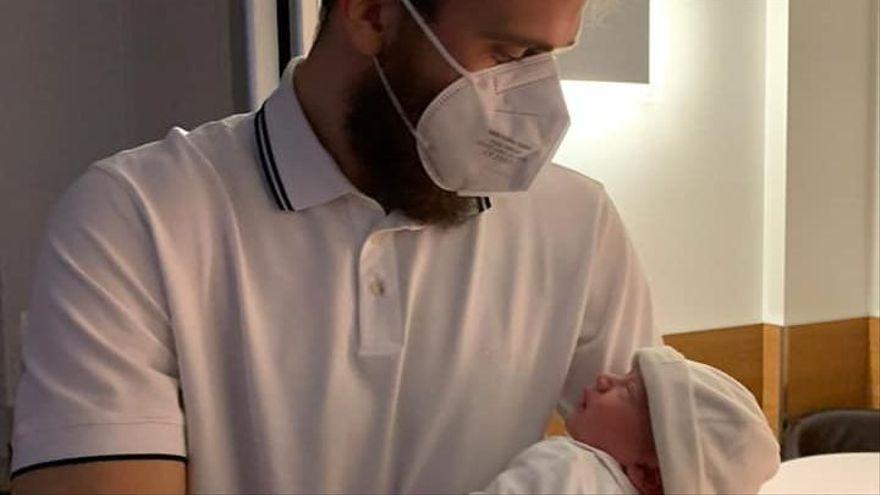 He smiles alongside his namesake. Sergio Rodriguez Gómez 'El Chacho' (Santa Cruz de Tenerife, 06/12/1986) has been a father for the third time in the last hours. The professional Armani Milan player, who made his public third parenthood On October 16 after his superb performance in the Euroleague against Real Madrid -his former team-, he posed with Sergio for his social networks.
After having two girls, the 'Minichacho' has seen light. The chicharrero base has thus nicknamed his offspring who saw light this Monday, February 22. "Our family grows, you are already with us. Welcome Sergio", Was the text that accompanied the snapshot with her baby.