Sergio Ramos, starter for the first time with PSG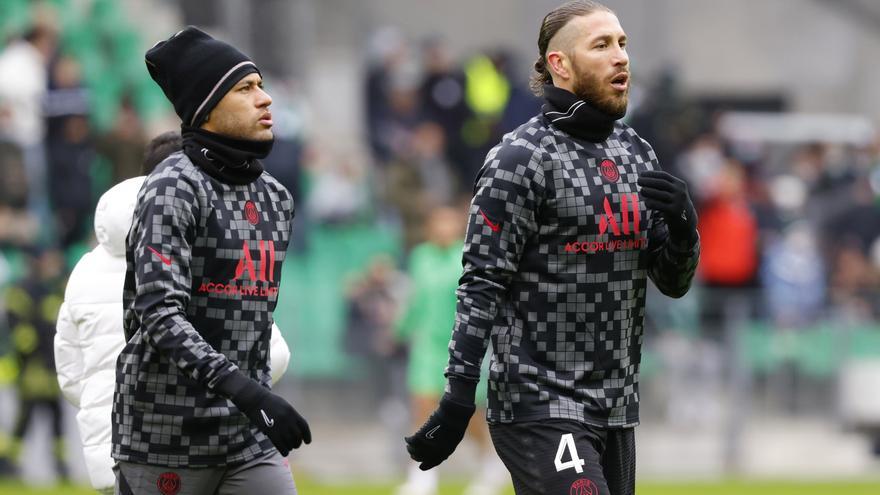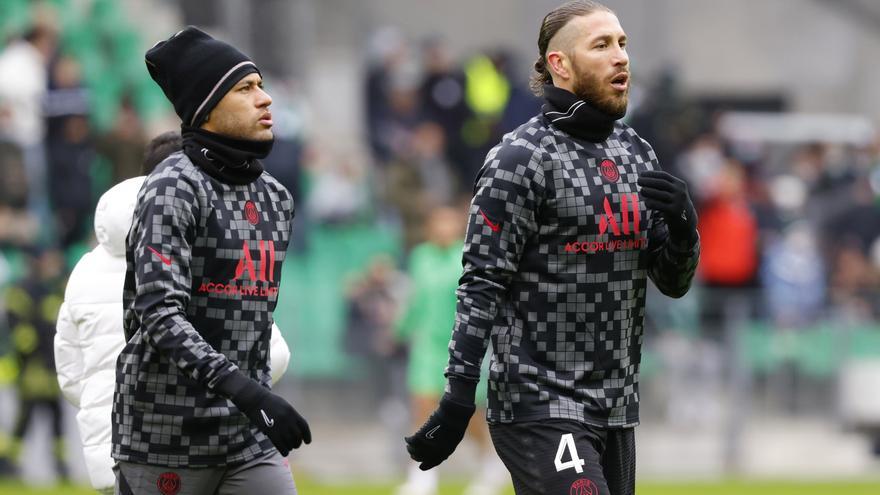 The Spanish defender Sergio Ramos was included this Sunday in the list of holders of the Paris Saint-Germain (PSG) for the first time since his arrival at the club in the summer, after having been away from the pitch until now due to a succession of physical problems.
Ramos was lined up for the match against Saint-Étienne and makes his debut alongside teammates as Mbappe, Neymar, Di Maria, Messi or Marquinhos.
The former player of the Real Madrid had been called up for the first time by his new club on November 23 for the duel against him Manchester City on the Champions League, but finally it was not released in that meeting that the British won 2-1.
This sunday Ramos admitted in an interview with Amazon Prime Video that he has had a difficult time due to his absence in the field.
"They are hard moments, lonely moments, many hours in the gym, with the physio, with the coach. In the end you don't stop having a certain negative that makes you doubt a little at times, but I always believed in me, I believed in him. job. I am fully focused on returning that trust they have placed in me", said.
"It has been a difficult year, but it gives you time to learn, to think, to experience things that fortunately I had not experienced throughout my career," he added, underlining that he is looking forward to reaching his best level.
"I don't like losing or playing with my childrenIt is something that I have always had internalized since I was little. If you have in mind to lose in the end, you end up approaching the things that make you doubt, that are negative, therefore I believe that you always have to be convinced, and if later it is not achieved, that it serves as learning ".
Of his new championship, he says he was surprised by its toughness: "France is a very tough league physically, with a high pace of the ball as well, which seemed like it was only in the Premier and in the Spanish league, and I have been able to see that there are also very strong teams ".
His coach, Argentine Mauricio Pochettino, said this Saturday in the press conference prior to the game against Saint-Étienne that it is difficult to predict how long it will take him to adapt, and stressed that what the player needed was to compete.
"I think I can compete four or five more years, whatever my head can hold, which I think there will be many. I hope he does not have any more physical problems, I hope that is the case, "said Ramos on Amazon Prime Video, where he acknowledged that he is enjoying this new challenge.