Sergio Peris-Mencheta: "If doing theater is a feat, now it is a heroism"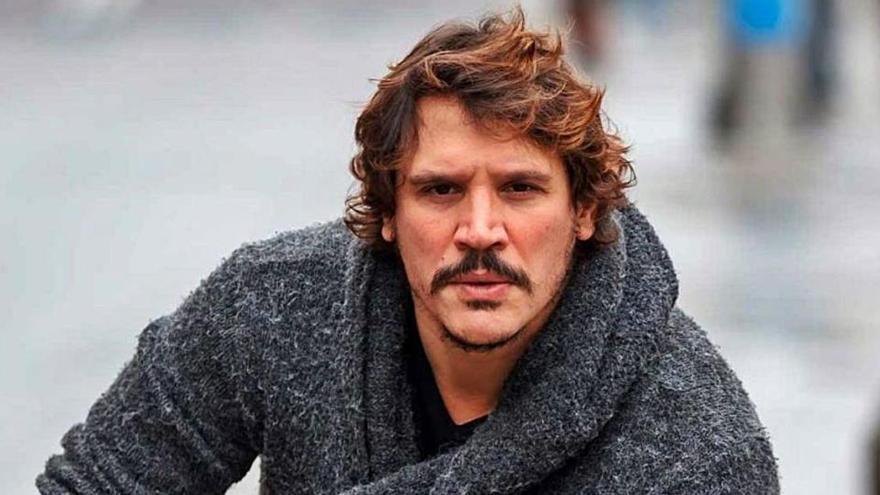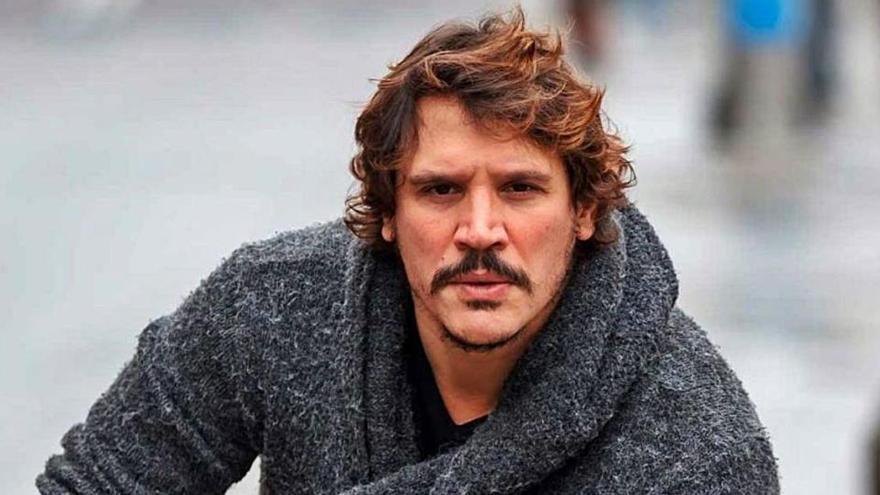 The actor Sergio Peris-Mencheta (Madrid, 1975) it is located nine thousand kilometers away from Murcia. He is currently in Los Angeles (United States), immersed in the filming of the fourth season of "Snowfall", a series created by John Singleton, the boy from the neighborhood (1991), which takes place in the early eighties of last century, in the first wave of the crash in the Californian city. But that's only part of his artistic performance. He is also a stage director, one of the most reputable of his generation, and this weekend one of his latest works arrives at the Romea Theater in the capital of Segura. Specifically, we are talking about the representation of Castelvines & Monteses, a version by Lope de Vega of the same story with which William Shakespeare composed Romeo and Juliet. Thirteen actors, directed from afar by the Madrilenian, will climb the stage on Friday (7:00 p.m.) to star in a musical comedy in which performers sing, dance, and play instruments; function that, loaded with "game and magic", is, according to those responsible (Pirate Ship and the National Classical Theater Company), "a party" of the performing arts. Peris-Mencheta talks about all this, via WhatsApp and from a time zone eight hours apart.
What is it like to direct theater while on the other side of the planet?
I had no choice ... I had booked myself this past summer to direct "Castelvines & Monteses" and also "Una noche sin luna" (his other dance montage, with a text by Juan Diego Botto): in the morning I mounted a and, in the afternoon, the other. But the covid arrived and everything was screwed up...
Count.
"Castelvines & Monteses" is a choral work: there are thirteen actors. And when we were with her we had to stop because we had to quarantine. We were aware of a covid outbreak for three weeks, but in the end, nothing. The thing is, it so happens that I had to go back to the United States at the end of August because we were starting the fourth season of "Snowfall." It was three weeks less when, to begin with, I had a few days to put on the show ... I left things 'more or less' with the intention of tuning via ZoomAlthough it looked very bad and it was complicated ... So we recorded the rehearsals and then I sent the notes to the actors. A mess.
But the mess got even worse.
That's. Ten days after the premiere, the protagonist made the decision to get away. So, without further ado. He said that with this covid thing he didn't want to risk embarking on a tour and all that. The normal thing, what a normal person would have done, is to have premiered in Madrid so that at least he could find a replacement later. But no. And I could not. His substitute had to do the first function with earpiece.
Whoa ...
The work of Juan Diego Botto, meanwhile, was being done. It's easier: it's a monologue, but "Castelvines & Monteses" isn't that it wasn't directed, it's that I hadn't finished editing it! So I had two options: go ahead, despite everything, or stop. The shows were not finished, that was clear to him, but if he postponed "Castelvines & Monteses" he would have to send forty people to unemployment (the actors, the traveling technicians, the office people ...). So I kept my ego I assumed the work was not finished and in each gig we are tuning it. If it is really a feat to do normal theater, in these times it is quite a heroism.
And you, I already say, in Los Angeles.
It's a problem. I am now with the procedures for the Green Card (the residence permit of the United States) and I cannot return to Spain. But that's not the worst ... Even if it solved that issue, try to return now, with the borders as they are, it is almost impossible. In August I was able to do it because the producer of the series I work on, Disney, moved by sending dossiers and stuff, but if not ...
A mess.
Yes. And I am aware that these works are born wounded, but that is better than that they were not born.
It gives me that it is the most difficult thing that he has done as a director.
Of course. He had already mounted two works in the same year. It was with Lehman Brothers and Who is Mr. Schmitt ?, which premiered in Murcia. Then the problems were very different, things like adjusting the agendas of Javier Gutiérrez and Cristina Castaño, nothing more. But this time, the covid has annoyed us more than necessary ..., and even so, we wanted to move on. We had to mount three castings to make up the cast, and in the end we got thirteen actors who left other things to mess with this project; we couldn't just let them down. But all this mess is not seen by the ordinary programmer or exhibitor ...
How did you get into this adventure?
If a few years ago it was to do monologues, now not anymore; Now what we have to do is plaster a text like this one by Lope de Vega, who certainly does not envy Shakespeare at all ... At Barco Pirata we decided to continue working despite everything because if confinement has taught us something, it is that culture is now more necessary than ever.
Before he spoke of wounded theater.
As an actor I have been able to do jobs that I am not proud of, but as director no. Well, once ... But yes, these two functions were born wounded, they lack work, but had to continue. Many, if not, were going to unemployment.
You're not going to tell me which work you're not proud of, are you?
No. He would know who I worked with.
"Castelvines & Monteses" is a super unknown work.
Helena Pimenta, the former director of the National Classical Theater Company, asked me in 2015 to direct LaJoven [compañía de jóvenes talentos de la formación]. So I spoke with Carlos Menéndez, who is a professor of Literature and a guy with whom I have worked a lot, to find the most suitable work. And look, I read a lot, but I can't stand a text if it doesn't hook me to the twenty pages; I leave. So he gave me three or four, but he told me to start with "Castelvines & Monteses". And in an hour and a half I melted it. It was clear to him. Also, when I was in the university theater I did a couple of times "Romeo and Juliet", so I know the play well. The difference is that Lope makes a comedy with the same story. It was the opportunity to make a classic different from Fuenteovejuna. But the series appeared. About ten months before making the Classical Theater program public, I told Pimenta that I couldn't ... But Nuria, my partner, asked me to take up the project now, to produce it together with the current company. We speak with Lluís Homar. And here we are.
And it is in the United States.
Yes. Working as an actor here is an opportunity to continue directing what I want with a certain calm and tranquility.