Sergio Pérez announces that he either signs for Red Bull or takes a sabbatical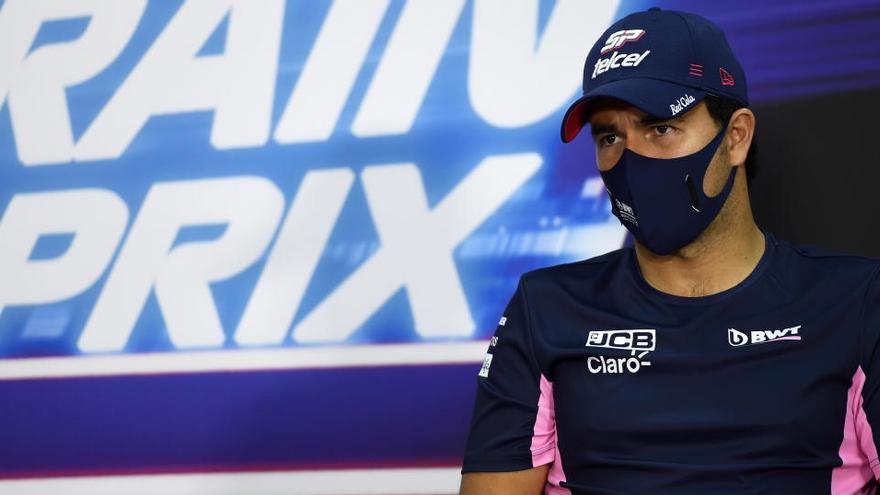 The Mexican Sergio Perez (Racing Point), which faces its tenth season in the Formula One, announced this Monday, at a press conference that took place in Bahrain - that next weekend it will repeat and host the Penultimate Grand Prix of the season, Again in the Sakhir circuit- who or becomes a pilot of Red bull in 2021 or, if not, he would take "a sabbatical year."
'Checo', born 30 years ago in Guadalajara (Jalisco), and of which it was reported a few months ago that in 2021 he would not continue in a team that will be renamed Aston Martin and in which the German will replace him Sebastian Vettelreported that "plan A would be to race Red Bull, which has already announced that it will not announce anything until after the end of the season, and if it were not, plan B would be a sabbatical.
The brave driver from Guadalajara added, three Sundays ago, at Istanbul Park, his ninth podium in Formula One, finishing second in the Turkish Grand Prix. And on Sunday he was about to add his tenth 'drawer', which avoided a real misfortune, since, with three laps to go to finish a race, in which he was riding comfortably in third position, burned out the engine of his Racing Point.
"If I am not in Formula One next year I want to take that time to think about what I want to do. I have options to return to the F1 If I return to a good project; or if I no longer want to continue in F1, "explained Pérez, who missed the two races at Silverstone (England) due to positive covid-19 and who, before leaving Bahrain, was the only one, along with the English Lewis Hamilton (Mercedes) - already mathematically seven-time world champion - who had scored points in all the races he had contested this season.
Due to the breakage of his engine, 'Checo' had to give fourth place in the World Cup to the Australian Daniel Ricciardo (Renault), which has 102 points, two more than the Mexican, in the absence of the last two races of a contest that will conclude on December 13 in Abu Dhabi.