Sergio Dalma: «Music has been a balm for people in these chaotic times»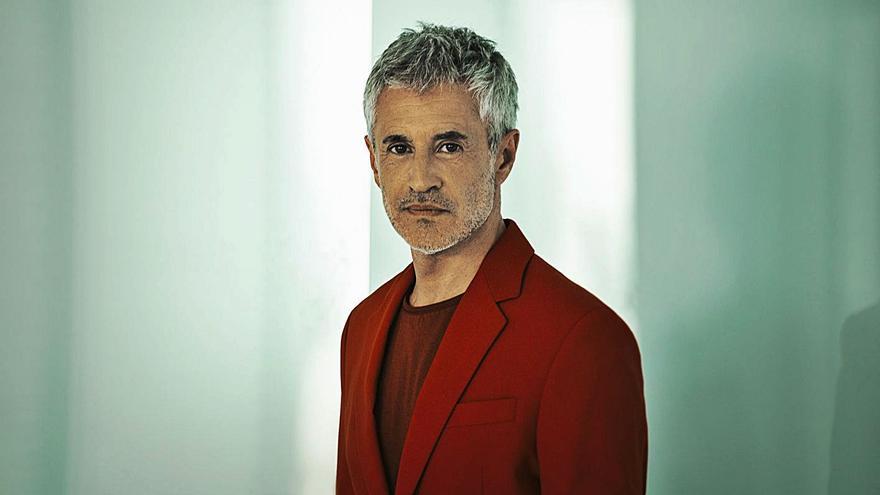 He celebrated his 30 years of music career in 2020 with a project in the form of a record and tour called 30 ... and so much that it had to be postponed due to the pandemic, right?
We had 11 concerts on that tour, which was different from the others because it was precisely that, a celebration of those 30 years. 11 unique and very emotional concerts. Unfortunately, this situation arrived that nobody expected and the project was truncated.
How have you lived all that period in which you would have to cancel your performances?
I imagine that like most people, with a lot of anger, helplessness, restlessness and suffering in the face of such an adverse situation, so new and so terrible. There were times of being really downcast. I started to cheer up when it occurred to us to start looking for songs and to design a new work that will come out before the end of the year and when I also knew that we could start in another way to resume the tour, even with more shows, reducing the show . The point was to get back on the road and get on stage.
He tells me that he is going to release another new album at the end of the year ...
The 30 ... and so much already came out last year and we have taken the opportunity to find topics for a new job. We did a 30 tour ... and so much that it should have ended by now in January 2021, but all plans have been disrupted. We intend to continue touring this entire year and next year we will do it with the new album. Everything has had to change, but the important thing is to have the illusion and desire to be there. The new work is totally positive, optimistic, with all the very happy songs, a very colorful song to life, which we all need.
How have you seen and do you see how this crisis affects the world of culture?
It has affected us all a lot, but in the musical field it has been very hard, not only for those who are seen on stage but for the teams behind, photographers, technicians and offices, everything has been greatly diminished and damaged by this stoppage, because it has made it impossible to work. Now we try to do whatever. When they told me that I had to make a pass at 12.00 am I conform to what is possible. I had lived in the morning when I started and I am very excited. In these moments you have to try to generate it to the public and do your part to return to the stage.
Here are two passes: one in the morning and one in the afternoon. Does your voice resist twice a day?
It is something we are immersed in at the moment. We have already done two concerts in Barcelona with a double pass and another in Elche, the same. Until the situation normalizes a little and we act in the open air, we have to do it like this. We are trained for whatever it takes.
Have people continued to listen to music despite not being able to attend concerts?
Yes, I think it has been like a balm for people in these chaotic moments. I think it has been very good company. We have accompanied the public in extremely delicate and harsh circumstances. Music is always something that accompanies us and that can alleviate any pain.
How do you see that security measures are being implemented in theaters and auditoriums?
It is necessary to convey to the people that, for the moment, everything we have done is totally safe. We project what has always been said with the motto that culture is safe because it really is. We follow a series of protocols and sanitary restrictions in each place that we go to have peace of mind all of us, those of us who work there and those who are going to come in public, therefore, that people are calm in that regard.
30 years in music. Tell me about that ...
I actually started singing in orchestras and as a professional when I was 16 years old. I am a person to continue enjoying, to want to evolve, not to stagnate. I have noticed that time has passed very quickly. It is a backpack that weighs a lot because there is great experience, but at the same time there is still that illusion to do new things, to try to surprise the public and I think that is key in this work.
«I have a positive, optimistic new job, with happy songs, a song to life»
The functions have been duplicated so that everyone has access. How has ticket sales been going here in Las Palmas after last year's cancellation?
The sale of the normal show that had to be done was going great and now due to the restructuring there are people who are always afraid to attend, but they can come calmly because it will be a safe performance, as I said. It is shocking that there is a show at twelve in the morning, but I think they are going to have a great time because, in addition, it is something round, to come and see me and then go out, have an aperitif and eat somewhere delicious in the sun.
How popular is your music here in the Canary Islands?
It has always been spectacular towards me and my work from day one, since that That Girl Is Mine in 1989, people have been very generous, divine. That is why I cannot miss appointments here and celebrate these 30 years with the Canarian public.
Tell me about the main themes on this album and the ones that will stand out in the concert ...
It became difficult to collect 30 years in one job. We wanted to recover the songs that could not be missed, that have always been my backbone, that are obvious and, at the same time, rescue some that I thought had perhaps gone unnoticed and with time I wanted to resume. It always has a special appeal to re-coat those songs and re-cover them. It was hard because I have already done many versions of those songs, but also fun. In the show we have tried to create a very thoughtful first part for that loyal audience of those 30 years. To do this, we have recovered songs that he did not sing for a long time and some, not even live. People are going to be surprised and you notice that, as the melodies appear to the viewer, they bring back good memories.
Are you satisfied with the success obtained in all these years of experience?
More than satisfied. I consider myself a totally fulfilled person on a personal and professional level. I feel privileged. After 30 years, continuing to be linked to this world and having such a loyal audience that always welcomes me with open arms makes me feel happy.