Sergio Dalma apologizes after asking the public to violate anticovid regulations at his concert in Murcia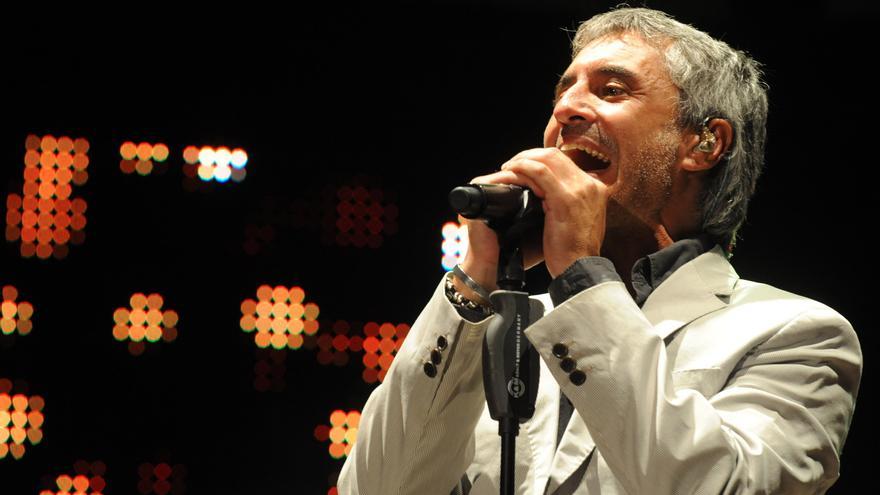 Sergio Dalma backs down. The singer has issued a statement in which apologize after the criticism received since the night of this Sunday after he stopped several times the concert he offered at Las Noches del Malecón in Murcia because he wanted the public to stand, a point that is prohibited due to anticovid regulations for this type of show.
Through the side screens of the stage, the organization repeatedly requested that the attendees remain seated in their respective places. Otherwise, they warned that the show would be canceled.
Despite the warnings, Dalma continued to encourage the public to dance standing up, and even left the stage repeatedly before the concert was finally suspended for good when it was barely an hour.
A large part of the public, as well as the security team, showed their indignation last night due to the uncivil behavior of Sergio Dalma, since, throughout the more than 60 performances that have taken place since July in the enclosure, at no time did they has given a similar situation.
A) Yes, Sergio Dalma, after the criticism received, he has apologized: "I went out of my way to try to get everyone to enjoy, from his seat, but standing up and always wearing a mask. That violated the protocol of the concert cycle, because it cannot be done, and for that I apologize. "
In addition, it has insisted in its statement that it is not "denier. I always wear a mask, and in fact yesterday he made it clear to the public not to take it off during my concert, neither standing nor sitting. "