Sergio considers himself in 'First Dates' a special 'nininini': "I neither study nor work, nor do I want to nor try"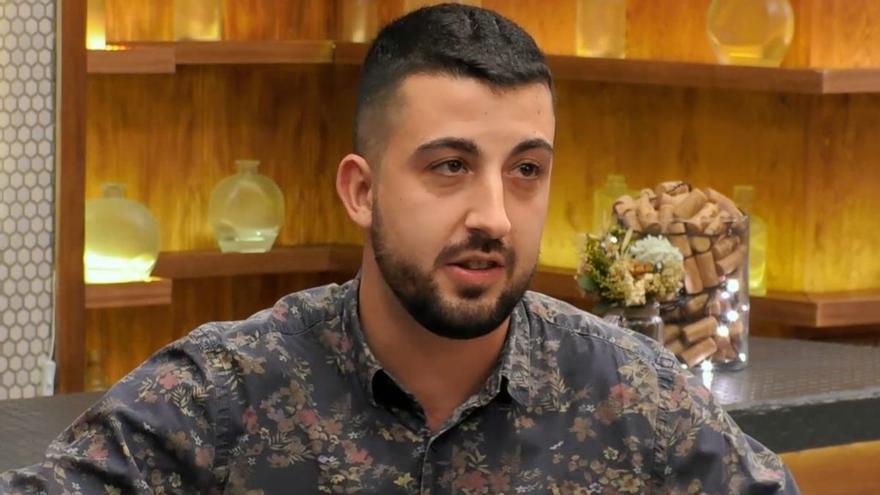 Sergio is the clear example that 'First Dates' welcomes all kinds of people who want to find love. This 28-year-old from Alicante arrived at Cuatro's restaurant assuring with some pride that he felt like a special 'nini': "A 'nininini': I neither study nor work nor want to nor try".
"When I was 15/16 years old I began to get involved in tattoos. Seeing a tattooed woman has caught my attention. On the subject of sex, I see a naked girl with tattooed legs and I say 'hold on'", said Sergio after showing some of her tattoos, adding that she was looking for someone who was faithful, made her laugh and has to be attentive and loving.
Later, Sergio met at the bar Michelle, a 23-year-old shop assistant from Alicante who also liked tattoos a lot: "My last two romantic relationships that I have had serious have ended with infidelities."
"As soon as I saw her come in, I said 'Be careful'. With the tattoo on my chest, I can't stop staring at her. It seems that I am looking at her boobs, but in reality I am looking at her drawing, "said the boy when he saw Michelle for the first time in the bar of the format presented by Carlos Sobera.
Once seated at Cuatro's dating table, the truth is that they both enjoyed a relaxed dinner, but their differences became more than obvious. In fact, Sergio dealt with issues of sex with total naturalness, revealing some of his talents in this plane, something that Michelle found too intimate to deal with on their first date: "Don't ask me why, but I have a gift with the tongue. Yes, I'll tell you. Eating 'ñoco' I'm an expert."