Sergi Barjuan, Barcelona's new interim coach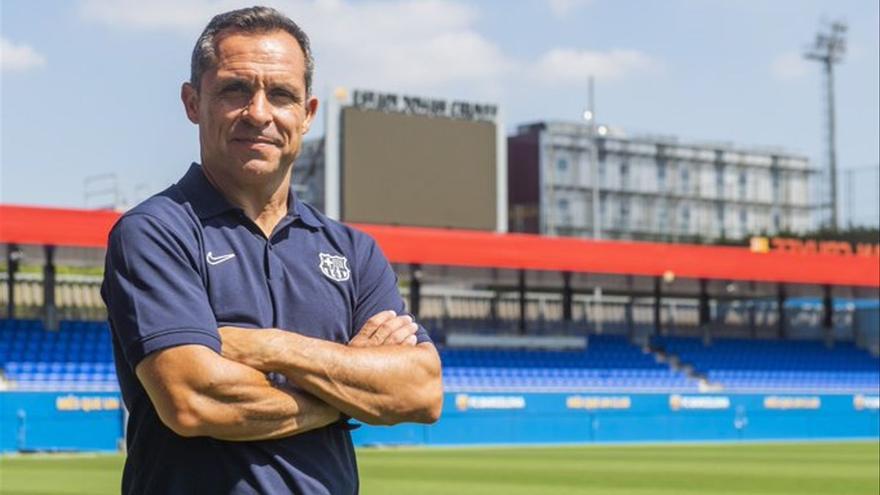 Sergi Barjuan is the new coach of Barcelona Soccer Club. On an interim basis, but it will be he who enters this afternoon in the changing room of the sports city of Sant Joan Despí to direct the training, after the removal of Ronald Koeman. Waiting for the club to close the signing of Xavi Hernandez, the Al-Sadd coach, Sergi He is the figure chosen by the board to also sit on the Camp Nou bench against Alavés on Saturday.
The current coach of Barça B has been promoted, and incidentally, to the first team. Barça does not clarify in its official statement how long he will be in office. "The interim position on the first team bench will be closed as soon as the club closes the hiring of a new coach." And that coach is Xavi, who must now disengage from his contractual relationship with Al-Sadd with whom he renewed last summer until 2023.
Sergi will not enter the sports city changing room alone. Will be accompanied by Joan Laporta, which will officially communicate the change to the squad, while informing him of the club's plans, especially to close the signing of Xavi to succeed Koeman as soon as possible. The president will also appear with Sergi at the press conference prior to the duel with Alavés.
The Barça has finally inclined by Sergi although it valued, and very seriously, the possibility that Albert capellas, a former Danish U21 coach and integrated into the club's formative football structure, will occupy that position. Three hours after the start of the first session without Koeman, the club announced that the chosen one was Sergi.