Serena doesn't want to leave | Canary Islands7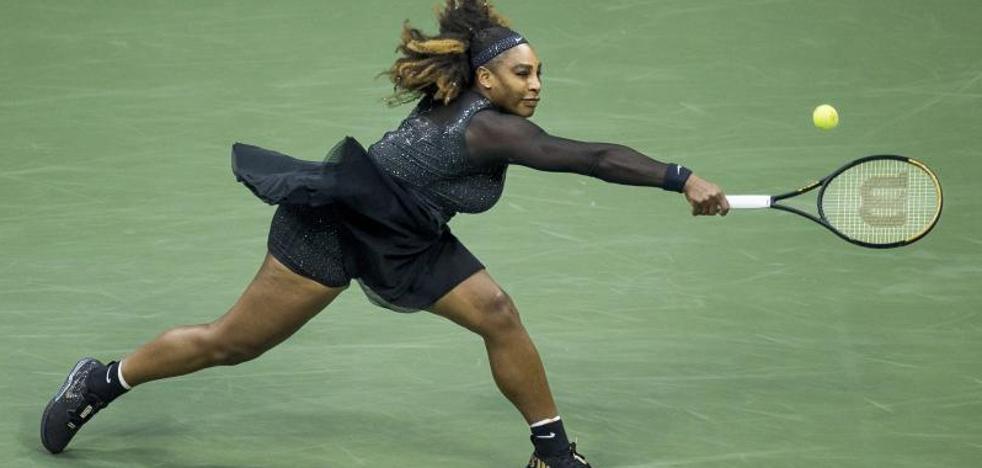 Second round
The American, on the brink of retirement, defeats the world number two at the US Open and will be in the third round
The US Open seemed like a farewell walk for Serena Williams, but the American is reluctant to leave and now has two wins in New York that place her in the third round of the last Grand Slam of her career. The winner of 23 Majors continues to stretch her sporting life by beating Anett Kontaveit 7-6 (4), 2-6, 6-2 and will be next Friday in the third round of the US Open.
The youngest of the Williams, who announced a few weeks ago her decision to retire after this tournament, played the best game in a year and a half to leave the number two in the world on the road and give herself a new opportunity to advance in the table. The six-time US Open winner recovered her physical freshness, superiority on serve and power and aggressiveness to eliminate one of the best in the world on hard courts, like Kontaveit.
The 11 aces and the 38 winning shots were key in Serena's victory at a level far superior to that of her debut. Infected by the quality of her rival, Serena, the best of all time, sealed a first set of ups and downs with a perfect tie break crowned with a direct serve that recalled the Serena of yesteryear.
The public was with her and Kontaveit, who had never faced the American, was outmatched, but took advantage of Serena's logical slump in the second set to accelerate without brake. She scored the second set 6-2 with Serena more focused on what she would come after. At 40 years old, days away from her 41st birthday, Serena saved up energy to play it all in the third set after almost two hours of play.
"I love these situations," Serena added later. The American proved to always be one step ahead of Kontaveit, physically and mentally worn out. Serena became a constant threat on the Estonian's serve and broke it up to three times to get a spectacular and deserved victory. "I have nothing to prove, I have nothing to lose," she said at the foot of the track. "I'm Serena, this is what I do," she replied when praised for eliminating the second best tennis player in the world according to the ranking.
From the stands, a Tiger Woods applauded her victory, who is largely to blame for Serena making the decision to play this tournament, since it was he who, in a conversation, pushed her to try for two more weeks.
The second chapter of Serena's farewell was also completed with victory and the third session, next Friday night, will see her face the Australian Ajla Tomljanovic, who defeated the Russian 1-6, 6-2, 7-5 Evgeniya Rodina. It will be the first confrontation between the Australian, number 46 in the world, and the American.
"I still have something inside," Serena concluded after one last dance that will last a little longer.