SEPI constitutes the council of the 10,000 million fund for strategic companies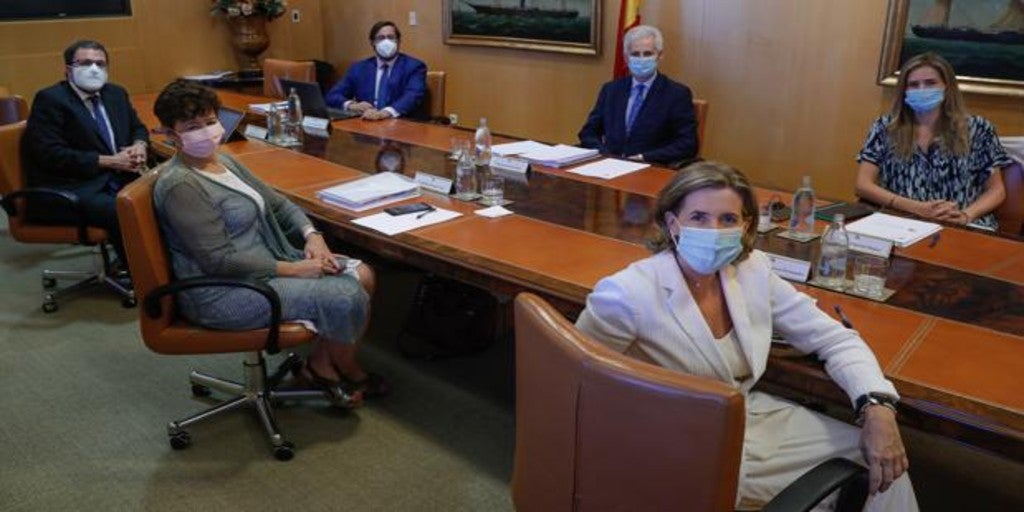 Madrid
Updated:
save

The SEPI (State Society of Industrial Participations) has today constituted the managing council of the fund to support the solvency of strategic companies, a competent body that will resolve requests for temporary assistance from non-financial companies affected by the Covid pandemic. 19 and will raise to the authorization of the Council of Ministers the approval of those operations subject to the regulations.
At the moment, the only company that has shown interest in availing itself of these grants is Duro Felguera, which would expect SEPI to lend about 55 million euros.
The meeting of the managing council was held at the SEPI headquarters in Madrid and was chaired by the vice president of the public holding company, Bartolomé Lora, and the Secretary of State for Economy and Business Support, Ana de Cave; the undersecretary of the Ministry of Finance, Pilar Paneque; the Secretary General for Industry and Small and Medium Enterprises, Raúl Blanco; the Secretary of State for Energy, Sara Aagesen; and the general secretary and of the council and director of legal affairs of SEPI, Javier Loriente.
The fund to support the solvency of companies is born attached to the General Administration of the State, through the Ministry of Finance, and will be managed by the managing council that has been constituted today, through SEPI. It is initially endowed with 10,000 million euros and will help offset the impact of the health emergency on the balance of solvent companies considered strategic for the productive and economic fabric. This fund complies with the EU State aid regulations and is part of the European strategy of public economic support measures against Covid-19, as explained by SEPI.
Financing of operations charged to the fund is configured as a last resort intervention once the impossibility of the beneficiary to maintain its activity in the absence of public support has been established, setting out in the agreement of the Council of Ministers of July 21 the set of requirements that the beneficiaries of the temporary public solvency support operations must comply with.
The operations may take the form of any capital instruments and / or hybrid capital instruments and, in a complementary manner, the support may also be materialized through other credit facilities.
The beneficiary company will be obliged to also publish on its corporate portals information on the use given to the aid received, within a maximum period of one year from its granting. Furthermore, SEPI will notify the Ministry of Finance on a monthly basis of the operations carried out through the fund, content that will form part of the annual report that it will present to the Council of Ministers for subsequent communication to the European Commission.