'Señoritas de Ciudad' gives life to the chronicles of Alonso Quesada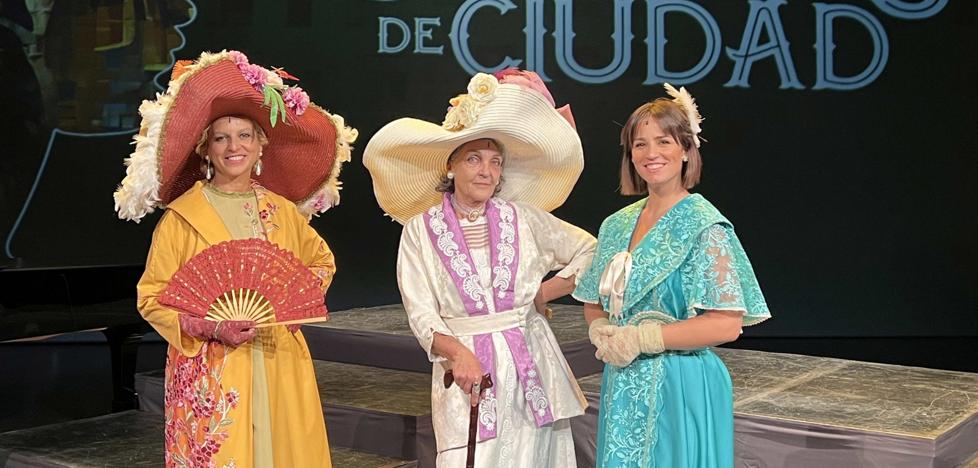 The show, with Hermi Orihuela, Marga Arnau and Thania Gil, directed by Fabián Lomio, will take place this Thursday and Friday at the Pérez Galdós Theater
This Thursday and Friday, at 8:00 p.m., in the
Perez Galdos Theater the theatrical production 'Señoras de Ciudad' opens. The chronicles that Alonso Quesada published in the Las Palmas de Gran Canaria press between 1907 and 1924 are the origin of this production of
Fabian Lomio who star
Hermi Orihuela (Pinito), Marga Arnau (Lolina) and Thania Gil (Antoñita).
These three middle-class ladies,
presumptuous, vain and criticalare the faithful reflection of the society of the time through which the customs and idiosyncrasies of the islanders are humorously recounted.
With the
journalistic chronicles of Alonso Quesada It served to create an album of island life, where everything that developed around it was captured. In an ironic and humorous tone, it describes a city in full evolution, immersed in the concerns of the first third of the 20th century.
The word,
music and irony they are co-stars of the dramaturgy designed by Fabián Lomio.
Regarding the music, it will be performed live by a
'ladies' orchestra' composed by Ana Marrero (piano), Liliana Mesa (violin), Ana Gil (clarinet and voice) and Thania Gil (voice).
The repertoire includes great
opera and zarzuela hitsclassic works by great authors, foxtrot pieces, various formats in the key of swing, tropical genres with special reference to Cuba, and cuplés.
Music and text share the leading role in the proposals of this
open and multidisciplinary cyclewhich has its 'home' in the Teatro Pérez Galdós.
These are own productions, commissioned programmes, shows on tour and recitals in which the multiple connections between music, literature and theater are explored.